2015 JOGO CFL ALUMNI CARDS
Order your Limited 2015 Jogo CFL Alumni card sets!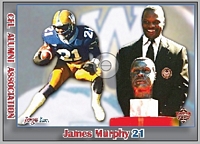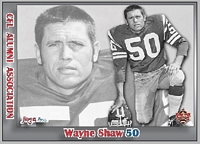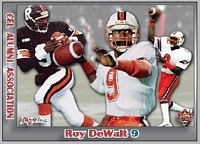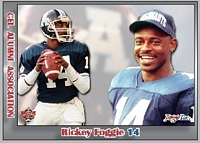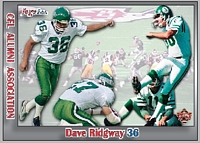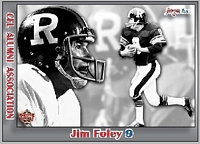 These Jogo CFL sets have a very limited print run (150 to 200 numbered sets) making them extremely collectible.
Some of the CFL Alumni players may have never had a card before.
The JOGO CFLAA Alumni sets continues in 2015
JOGO produced four 20 card series of CFL alumni players for 2015.
There were @ 165 numbered sets per series printed in 2015.
The numbering for the sets will continue on from the 2014 sets.

Series 8 will be #142-161,
Series 9 will be #162-181,
Series 10 will be #182-201,
Series 11 will be #202-228.
Each 20 card series will retail for $40.00 Cdn,
except series 11 is $54.00 Cdn for 27 cards.
Postage & Handling is extra. Canadian residents add applicable GST/HST. Manitoba residents also add PST.
Prices are listed in Canadian funds - please inquire as to the current exchange for prices in US funds.
2015 JOGO CFL ALUMNI CARDS PLAYERS CHECKLIST

Numbering will continue on from where the 2014 series 7 ended.

2015 JOGO CFL ALUMNI SET - series 8 (#142 to #161)
$40.00 Cdn per series (165 numbered sets)

Year & Brand

Card #

Player & Jersey #

Team

School

Condition
Price per card
2015 Jogo CFL Alumni Series 8
142
James Murphy #21
Winnipeg Blue Bombers
Utah State University
NM-MT
$3.00 Cdn
2015 Jogo CFL Alumni Series 8
143
Byron K. Williams #87, #80
BC Lions
Saskatchewan Roughriders
Ottawa Rough Riders
Baltimore Barracudas
University of Texas (Arlington)
NM-MT
$3.00 Cdn
2015 Jogo CFL Alumni Series 8
144
Wayne Shaw #50
Saskatchewan Roughriders
Saskatoon Hilltops (Jr)
NM-MT
$3.00 Cdn
2015 Jogo CFL Alumni Series 8
145
Marvin Pope #91
Calgary Stampeders
University of Central Ohio
NM-MT
$3.00 Cdn
2015 Jogo CFL Alumni Series 8
146
Anwar Stewart #9
Montreal Alouettes
University of Kentucky
NM-MT
$3.00 Cdn
2015 Jogo CFL Alumni Series 8
147
Roy DeWalt - QB #9
BC Lions
Winnipeg Blue Bombers
University of Texas (Arlington)
NM-MT
$3.00 Cdn
2015 Jogo CFL Alumni Series 8
148
Remi Trudel #24
Ottawa Rough Riders
BC Lions
Simon Fraser University
NM-MT
$3.00 Cdn
2015 Jogo CFL Alumni Series 8
149
Doug Falconer #33
Calgary Stampeders
Ottawa Rough Riders
University of Ottawa
NM-MT
$3.00 Cdn
2015 Jogo CFL Alumni Series 8
150
Rickey Foggie - QB #14
Toronto Argonauts
Edmonton Eskimos
BC Lions
University of Minnesota
NM-MT
$3.00 Cdn
2015 Jogo CFL Alumni Series 8
151
Jeff Turcotte #67
Ottawa Rough Riders
University of Colorado
NM-MT
$3.00 Cdn
2015 Jogo CFL Alumni Series 8
152
Shawn Gallant #22, #2
Saskatchewan Roughriders
Ottawa Renegades
Montreal Alouettes
Winnipeg Blue Bombers
Eastern Kentucky University
NM-MT
$3.00 Cdn
2015 Jogo CFL Alumni Series 8
153
Doug McGee #58
Ottawa Rough Riders
University of Richmond
NM-MT
$3.00 Cdn
2015 Jogo CFL Alumni Series 8
154
Roland Mangold #50
Montreal Alouettes
Toronto Argonauts
Truman State University
NM-MT
$3.00 Cdn
2015 Jogo CFL Alumni Series 8
155
Sylvain Girard #3
Montreal Alouettes
Concordia University
NM-MT
$3.00 Cdn
2015 Jogo CFL Alumni Series 8
156
Corey Holmes #19
Saskatchewan Roughriders
Hamilton Tiger Cats
Mississippi Valley State University
NM-MT
$3.00 Cdn
2015 Jogo CFL Alumni Series 8
157
Dave Ridgway #36
Saskatchewan Roughriders
University of Toledo
NM-MT
$3.00 Cdn
2015 Jogo CFL Alumni Series 8
158
Rod Skillman #59
Hamilton Tiger Cats
University of Missouri
NM-MT
$3.00 Cdn
2015 Jogo CFL Alumni Series 8
159
Alfred Jackson #7, #5
BC Lions
Toronto Argonauts
Winnipeg Blue Bombers
San Diego State University
NM-MT
$3.00 Cdn
2015 Jogo CFL Alumni Series 8
160
Michael Soles #32, #22
Montreal Alouettes
Edmonton Eskimos
McGill University
NM-MT
$3.00 Cdn
2015 Jogo CFL Alumni Series 8
161
Jim Foley #9
Ottawa Rough Riders
Montreal Alouettes
University of Prince Edward Island
NM-MT
$3.00 Cdn

2015 JOGO CFL ALUMNI SET - series 9 (#162 to #181)
$40.00 Cdn per series (165 numbered sets)

Year & Brand

Card #

Player & Jersey #

Team

School

Condition
Price per card
2015 Jogo CFL Alumni Series 9
162
Joe Zuger - QB #9
Hamilton Tiger Cats
Arizona State University
NM-MT
$3.00 Cdn
2015 Jogo CFL Alumni Series 9
163
Greg Battle #34
Winnipeg Blue Bombers
Ottawa Rough Riders
Saskatchewan Roughriders
Memphis Mad Dogs
Las Vegas Posse
Arizona State University
NM-MT
$3.00 Cdn
2015 Jogo CFL Alumni Series 9
164
Doug Scott #70
Montreal Alouettes
Boise State University
NM-MT
$3.00 Cdn
2015 Jogo CFL Alumni Series 9
165
Less Browne #15, #00
Hamilton Tiger Cats
Ottawa Rough Riders
BC Lions
Winnipeg Blue Bombers
Colorado State University
NM-MT
$3.00 Cdn
2015 Jogo CFL Alumni Series 9
166
Anthony Collier #97
Ottawa Roughriders
NM-MT
$3.00 Cdn
2015 Jogo CFL Alumni Series 9
167
Tim Fleiszer #34
Montreal Alouettes
Ottawa Rough Riders
Edmonton Eskimos
Saskatchewan Roughriders
Harvard University
NM-MT
$3.00 Cdn
2015 Jogo CFL Alumni Series 9
168
Trevor Kennerd #3
Winnipeg Blue Bombers
University of Alberta
NM-MT
$3.00 Cdn
2015 Jogo CFL Alumni Series 9
169
Angelo Mosca #68
Hamilton Tiger Cats
Ottawa Rough Riders
University of Notre Dame / Wyoming
NM-MT
$4.00 Cdn
2015 Jogo CFL Alumni Series 9
170
Jeff Johnson #33
Toronto Argonauts
York University
NM-MT
$3.00 Cdn
2015 Jogo CFL Alumni Series 9
171
Gene Mack #76
Toronto Argonauts
University of Texas (El Paso)
NM-MT
$3.00 Cdn
2015 Jogo CFL Alumni Series 9
172
Loyd Lewis #76
Ottawa Rough Riders
Edmonton Eskimos
Winnipeg Blue Bombers
Texas A & I University
NM-MT
$3.00 Cdn
2015 Jogo CFL Alumni Series 9
173
Joe Montford #53
Hamilton Tiger Cats
Shreveport Pirates
Edmonton Eskimos
Toronto Argonauts
University of South Carolina
NM-MT
$3.00 Cdn
2015 Jogo CFL Alumni Series 9
174
Roger Reinson #31
Edmonton Eskimos
University of Calgary
NM-MT
$3.00 Cdn
2015 Jogo CFL Alumni Series 9
175
Chris Keneally #57
Ottawa Roughriders
Baltimore Stallions
University of Rhode Island
NM-MT
$3.00 Cdn
2015 Jogo CFL Alumni Series 9
176
Samir Chahine #51
Toronto Argonauts
McGill University
NM-MT
$3.00 Cdn
2015 Jogo CFL Alumni Series 9
177
Jim Coode #60
Ottawa Roughriders
University of Michigan
NM-MT
$3.00 Cdn
2015 Jogo CFL Alumni Series 9
178
Colin Scrivener #92, #72
Winnipeg Blue Bombers
Saskatchewan Roughriders
College of the Siskiyous
University of Oregon
NM-MT
$3.00 Cdn
2015 Jogo CFL Alumni Series 9
179
Mike Abou-Mechrek #67
Saskatchewan Roughriders
Ottawa Rough Riders
Winnipeg Blue Bombers
University of Western Ontario
(Economics / Religius Studies)
NM-MT
$3.00 Cdn
2015 Jogo CFL Alumni Series 9
180
Bino Cesario #88
Hamilton Tiger Cats
Ottawa Rough Riders
St Francis Xavier University
NM-MT
$3.00 Cdn
2015 Jogo CFL Alumni Series 9
181
Joe Fleming #76
BC Lions
Calgary Stampeders
Winnipeg Blue Bombers
University of New Hampshire
NM-MT
$3.00 Cdn

2015 JOGO CFL ALUMNI SET - series 10 (#182 to #201)
$40.00 Cdn per series (165 numbered sets)

Year & Brand

Card #

Player & Jersey #

Team

School

Condition
Price per card
2015 Jogo CFL Alumni Series 10
182
Mervyn Fernandez #24
BC Lions
San Jose State University
NM-MT
$3.00 Cdn
2015 Jogo CFL Alumni Series 10
183
Jordan Case - QB #8
Ottawa Rough Riders
North Texas State University
NM-MT
$3.00 Cdn
2015 Jogo CFL Alumni Series 10
184
Don Sutherin #22
Hamilton Tiger Cats
Ottawa Rough Riders
Ohio State University
NM-MT
$3.00 Cdn
2015 Jogo CFL Alumni Series 10
185
Fred Perry #41
Toronto Argonauts
Edmonton Eskimos
Ottawa Renegades
Saskatchewan Roughriders
Winnipeg Blue Bombers
Southern Arkansas University
NM-MT
$3.00 Cdn
2015 Jogo CFL Alumni Series 10
186
Bryan Crawford #40
Torornoto Argonauts
Queen`s University
NM-MT
$3.00 Cdn
2015 Jogo CFL Alumni Series 10
187
Wayne Giardino #24
Ottawa Rough Riders
Florida State University
NM-MT
$3.00 Cdn
2015 Jogo CFL Alumni Series 10
188
Garney Henley #26
Hamilton Tiger Cats
Huron College
NM-MT
$3.00 Cdn
2015 Jogo CFL Alumni Series 10
189
Don Blair #20, #82
BC Lions
Calgary Stampeders
Edmonton Eskimos
University of Calgary
NM-MT
$3.00 Cdn
2015 Jogo CFL Alumni Series 10
190
David Williams #4
BC Lions
Ottawa Rough Riders
Toronto Argonauts
Winnipeg Blue Bombers
University of Illinois
NM-MT
$3.00 Cdn
2015 Jogo CFL Alumni Series 10
191
Dan Dever #30
Ottawa Rough Riders
Wake Forest University
NM-MT
$3.00 Cdn
2015 Jogo CFL Alumni Series 10
192
Keith Stokes #3
Montreal Alouettes
Winnipeg Blue Bombers
Toronto Argonauts
East Carolina University
NM-MT
$3.00 Cdn
2015 Jogo CFL Alumni Series 10
193
Mike Trevathan #77
BC Lions
University of Montana
NM-MT
$3.00 Cdn
2015 Jogo CFL Alumni Series 10
194
Nick Benjamin #68
Ottawa Rough Riders
Winnipeg Blue Bombers
Concordia University
NM-MT
$3.00 Cdn
2015 Jogo CFL Alumni Series 10
195
Matt Clark #85
BC Lions
University of Montana
NM-MT
$3.00 Cdn
2015 Jogo CFL Alumni Series 10
196
Rick Goltz #63
BC Lions
Calgary Stampeders
Saskatachewan Roughriders
Simon Fraser University
NM-MT
$3.00 Cdn
2015 Jogo CFL Alumni Series 10
197
Frank Cosentino - QB #11
Hamilton Tiger Cats
Edmonton Eskimos
Toronto Argonauts
University of Western Ontario
NM-MT
$3.00 Cdn
2015 Jogo CFL Alumni Series 10
>198
Aaron Fiacconi #51
Montreal Alouettes
Winnipeg Blue Bombers
Mansfield University
NM-MT
$3.00 Cdn
2015 Jogo CFL Alumni Series 10
199
Charles Roberts #1
Winnipeg Blue Bombers
Sacramento State University
NM-MT
$3.00 Cdn
2015 Jogo CFL Alumni Series 10
200
Cedric Minter #20
Toronto Argonauts
Ottawa Rough Riders
Boise State University
NM-MT
$3.00 Cdn
2015 Jogo CFL Alumni Series 10
201
Maurice Kelly #24, #11
Las Vegas Posse
Toronto Argonauts
BC Lions
Winnipeg Blue Bombers
East Tennessee State University
NM-MT
$3.00 Cdn

2015 JOGO CFL ALUMNI SET - series 11 (#202 to #228) larger series
$54.00 Cdn per series (165 numbered sets)

Year & Brand

Card #

Player & Jersey #

Team

School

Condition
Price per card
2015 Jogo CFL Alumni Series 11
202
Pete Liske - QB #14
Calgary Stampeders
BC Lions
Penn State University
NM-MT
$4.00 Cdn
2015 Jogo CFL Alumni Series 11
203
Shawn Daniels #34
Calgary Stampeders
Saskatchewan Roughriders
Edmonton Eskimos
Ottawa Rough Riders
Toronto Argonauts
Bowling Green University
NM-MT
$3.00 Cdn
2015 Jogo CFL Alumni Series 11
204
Turner Gill - QB #12
Montreal Concordes
University of Nebraska
NM-MT
$4.00 Cdn
2015 Jogo CFL Alumni Series 11
205
Val Belcher #68
Ottawa Rough Riders
University of Houston
NM-MT
$3.00 Cdn
2015 Jogo CFL Alumni Series 11
206
Rob Smith #58
Montreal Concordes
Ottawa Rough Riders
Calgary Stampeders
BC Lions
Utah State University
NM-MT
$3.00 Cdn
2015 Jogo CFL Alumni Series 11
207
Jim Sandusky #7
BC Lions
Edmonton Eskimos
San Diego State
University of Nevada (Las Vegas)
NM-MT
$3.00 Cdn
2015 Jogo CFL Alumni Series 11
208
Larry Hogue #3, #14
Calgary Stampeders
Saskatchewan Roughriders
Utah State University
NM-MT
$3.00 Cdn
2015 Jogo CFL Alumni Series 11
209
Brian Clark #48
BC Lions
Montreal Alouettes
Calgary Stampeders
Hofstra University
NM-MT
$3.00 Cdn
2015 Jogo CFL Alumni Series 11
210
Dan Yochum #67
Montreal Alouettes
Edmonton Eskimos
Syracuse University
NM-MT
$3.00 Cdn
2015 Jogo CFL Alumni Series 11
211
Patrick Wayne #35
Ottawa Rough Riders
BC Lions
Toronto Argonauts
Simon Fraser University
NM-MT
$3.00 Cdn
2015 Jogo CFL Alumni Series 11
212
Michael Richardson #31
Winnipeg Blue Bombers
Ottawa Rough Riders
Louisiana Tech University
NM-MT
$3.00 Cdn
2015 Jogo CFL Alumni Series 11
213
Mike Kiselak #63
Toronto Argonauts
Sacramento Gold Miners
San Antonio Texans
University of Maryland
NM-MT
$3.00 Cdn
2015 Jogo CFL Alumni Series 11
214
Mark Urness #54
Saskatchewan Roughriders
Boise State University
NM-MT
$3.00 Cdn
2015 Jogo CFL Alumni Series 11
215
Luke Fritz #61
Winnipeg Blue Bombers
Montreal Alouettes
Eastern Washington University
NM-MT
$3.00 Cdn
2015 Jogo CFL Alumni Series 11
216
Jeff Treftlin #21
Saskatchewan Roughriders
Winnipeg Blue Bombers
Edmonton Eskimos
Montreal Alouettes
McMaster University
NM-MT
$3.00 Cdn
2015 Jogo CFL Alumni Series 11
217
Angus Reid #64
BC Lions
Simon Fraser University
NM-MT
$3.00 Cdn
2015 Jogo CFL Alumni Series 11
218
Eros Sanchez #14
Shreveport Pirates
Hamilton Tiger Cats
Virginia Tech University
NM-MT
$3.00 Cdn
2015 Jogo CFL Alumni Series 11
219
Mike Raines #79
Montreal Alouettes
Ottawa Rough Riders
University of Alabama
NM-MT
$3.00 Cdn
2015 Jogo CFL Alumni Series 11
220
Mike Derks #68
Hamilton Tiger Cats
University of Cincinnati
NM-MT
$3.00 Cdn
2015 Jogo CFL Alumni Series 11
221
Ted Urness #43
Saskatchewan Roughriders
Regina Rams (Jr)
University of Arizona
NM-MT
$3.00 Cdn
2015 Jogo CFL Alumni Series 11
222
Buck Pierce - QB #4, #16
BC Lions
Winnipeg Blue Bombers
New Mexico State University
NM-MT
$3.00 Cdn
2015 Jogo CFL Alumni Series 11
223
Don Moen #36
Toronto Argonauts
University of British Columbia
NM-MT
$3.00 Cdn
2015 Jogo CFL Alumni Series 11
224
Elfrid Payton #56
Winnipeg Blue Bombers
Edmonton Eskimos
Saskatchewan Roughriders
Montreal Alouettes
Toronto Argonauts
Shreveport Pirates
Grambling State University
NM-MT
$3.00 Cdn
2015 Jogo CFL Alumni Series 11
225
Tom Canada #44
Winnipeg Blue Bombers
University of California (Berkeley)
NM-MT
$3.00 Cdn
2015 Jogo CFL Alumni Series 11
226
Gary Lewis #79
Saskatchewan Roughriders
Oklahoma State University
NM-MT
$3.00 Cdn
2015 Jogo CFL Alumni Series 11
227
Dave Fleming #21
Hamilton Tiger Cats
University of Pittsburgh
NM-MT
$3.00 Cdn
2015 Jogo CFL Alumni Series 11
228
Jim Corrigall #79
Toronto Argonauts
Kent State University
NM-MT
$3.00 Cdn

2015 JOGO CFL ALUMNI VARIATION CARDS - extra cost, not included in sets

Year & Brand

Card #

Player & Jersey #

Team

School

Condition
Price per card
2015 Jogo CFL Alumni Variation
VC
Nick Benjamin #68
(Variation Card)
Ottawa Rough Riders
Winnipeg Blue Bombers
Concordia University
NM-MT
$5.00 Cdn
2015 Jogo CFL Alumni Variation
VC
Less Browne #15, #00
(Variation Card)
BC Lions
Hamilton Tiger Cats
Ottawa Rough Riders
Winnipeg Blue Bombers
Colorado State University
NM-MT
$5.00 Cdn
2015 Jogo CFL Alumni Variation
VC
Bryan Chiu #68, Coach
(Variation Card)
Montreal Alouettes
Ottawa RedBlacks
Washington State University
NM-MT
$5.00 Cdn
2015 Jogo CFL Alumni Variation
VC
Wayne Giardino #21
(Variation Card)
Ottawa Rough Riders
Florida State University
NM-MT
$5.00 Cdn
2015 Jogo CFL Alumni Variation
VC
Pete Liske #14
(Variation Card)
Calgary Stampeders
BC Lions
Penn State University
NM-MT
$5.00 Cdn
Last Updated: Jan. 18, 2021