2014 JOGO CFL ALUMNI CARDS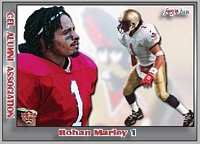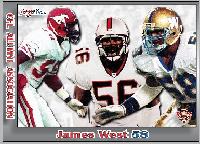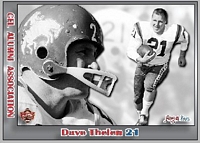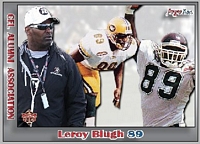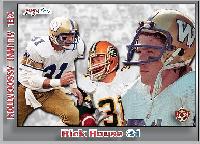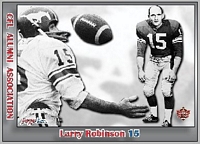 These Jogo CFL sets have a very limited print run (150 to 200 numbered sets) making them extremely collectible.
Some of the CFL Alumni players may have never had a card before.
The JOGO CFLAA Alumni sets continues in 2014
JOGO produced four 20 card series of CFL alumni players for 2014.
There will only be 160 numbered sets per series printed.
The numbering for the sets will continue on from the 2013 sets.

Series 4 will be #62-81,
Series 5 will be #82-101,
Series 6 will be #102-121,
Series 7 will be #122-141.
Each 20 card series will retail for $40.00 CDN.
Postage & Handling is extra. Canadian residents add applicable GST/HST. Manitoba residents also add PST.
Prices are listed in Canadian funds - please inquire as to the current exchange for prices in US funds.

2013 Jogo CFL Alumni Series 1, Series 2, Series 3 & Saskatchewan Alumni Sets
are still Available!
2014 JOGO CFL ALUMNI CARDS PLAYERS CHECKLIST

Numbering will continue on from where the 2013 series 3 ended.

2014 JOGO CFL ALUMNI SET - series 4
$40.00 Cdn per series (160 numbered sets)

Year & Brand

Card #

Player & Jersey #

Team

School

Condition
Price per card
2014 Jogo CFL Alumni Series 4
62
Glen Suitor #27
Saskatchewan Roughriders
Simon Fraser University
NM-MT
$4.00 Cdn
2014 Jogo CFL Alumni Series 4
63
James West #58
Winnipeg Blue Bombers
Calgary Stampeders
BC Lions
Texas Southern University
NM-MT
$3.00 Cdn
2014 Jogo CFL Alumni Series 4
64
Jamie Taras #60
BC Lions
University of Western Ontario
NM-MT
$3.00 Cdn
2014 Jogo CFL Alumni Series 4
65
Pat Stoqua #14
Ottawa Rough Riders
Carleton University
NM-MT
$3.00 Cdn
2014 Jogo CFL Alumni Series 4
66
Glen Scrivener #72
Winnipeg Blue Bombers
BC Lions
Saskatchewan Roughriders
Edmonton Eskimos
William Jewell College
NM-MT
$3.00 Cdn
2014 Jogo CFL Alumni Series 4
67
Rudy Phillips #67
Ottawa Rough Riders
Edmonton Eskimos
Calgary Stampeders
North Texas State University
NM-MT
$3.00 Cdn
2014 Jogo CFL Alumni Series 4
68
Kelly Wiltshire
Toronto Argonauts
Montreal Alouettes
Ottawa Renegades
Edmonton Eskimos
James Madison University
NM-MT
$3.00 Cdn
2014 Jogo CFL Alumni Series 4
69
Jock Clime #80
Ottawa Rough Riders
Montreal Alouettes
Queen`s University
NM-MT
$3.00 Cdn
2014 Jogo CFL Alumni Series 4
70
Dan Ferrone #69
Toronto Argonauts
Calgary Stampeders
Simon Fraser University
NM-MT
$3.00 Cdn
2014 Jogo CFL Alumni Series 4
71
Gerry Organ #71
Ottawa Rough Riders
University of Guelph
NM-MT
$3.00 Cdn
2014 Jogo CFL Alumni Series 4
72
Jim Reid #32
Ottawa Rough Riders
Wilfrid Laurie Universityr
NM-MT
$3.00 Cdn
2014 Jogo CFL Alumni Series 4
73
Brent Johnson #97
BC Lions
Ohio State University
NM-MT
$3.00 Cdn
2014 Jogo CFL Alumni Series 4
74
Skip Walker #33
Ottawa Rough Riders
Montreal Alouettes
Texas A&M University
NM-MT
$3.00 Cdn
2014 Jogo CFL Alumni Series 4
75
Rick House #31
Winnipeg Blue Bombers
Edmonton Eskimos
Simon Frasier University
NM-MT
$3.00 Cdn
2014 Jogo CFL Alumni Series 4
76
Moe Racine #62
Ottawa Rough Riders
St Lawrence High School
NM-MT
$3.00 Cdn
2014 Jogo CFL Alumni Series 4
77
Stevie Baggs Jr #90, #55
Saskatchewan Roughriders
Hamilton Tiger Cats
Winnipeg Blue Bombers
Bethune-Cookman University
NM-MT
$3.00 Cdn
2014 Jogo CFL Alumni Series 4
78
Kent Warnock #93
BC Lions
Calgary Stampeders
University of Calgary
NM-MT
$3.00 Cdn
2014 Jogo CFL Alumni Series 4
79
David Hack #68
Hamilton Tiger Cats
University of Maryland
NM-MT
$3.00 Cdn
2014 Jogo CFL Alumni Series 4
80
Michel Bourgeau #83
Edmonton Eskimos
Ottawa Rough Riders
Boise State University
NM-MT
$3.00 Cdn
2014 Jogo CFL Alumni Series 4
81
Brad Elberg #3
Toronto Argonauts
Hamilton Tiger Cats
Winnipeg Blue Bombers
Queen`s University
NM-MT
$3.00 Cdn

2014 JOGO CFL ALUMNI SET - series 5
$40.00 Cdn per series (160 numbered sets)

Year & Brand

Card #

Player & Jersey #

Team

School

Condition
Price per card
2014 Jogo CFL Alumni Series 5
82
Condredge Holloway - QB #7
Toronto Argonauts
Ottawa Rough Riders
University of Tennessee
NM-MT
$4.00 Cdn
2014 Jogo CFL Alumni Series 5
83
Chris Morris #60
Edmonton Eskimos
University of Toronto
NM-MT
$3.00 Cdn
2014 Jogo CFL Alumni Series 5
84
Dave Albright #39
Saskatchewan Roughriders
San Jose State University
NM-MT
$3.00 Cdn
2014 Jogo CFL Alumni Series 5
85
Milt Stegall #85
Winnipeg Blue Bombers
University of Miami (Ohio)
NM-MT
$4.00 Cdn
2014 Jogo CFL Alumni Series 5
86
Ken Hobart #3
Ottawa Rough Riders
Hamilton Tiger Cats
University of Idaho
NM-MT
$3.00 Cdn
2014 Jogo CFL Alumni Series 5
87 RC
Gerry Collins #25
Ottawa Rough Riders
Edmonton Eskimos
Penn State University
NM-MT
$3.00 Cdn
2014 Jogo CFL Alumni Series 5
88
Dave Dickenson - QB #15
Calgary Stampeders
BC Lions
University of Montana
NM-MT
$4.00 Cdn
2014 Jogo CFL Alumni Series 5
89
Jeff Pilon #64
Calgary Stampeders
Syracuse University
NM-MT
$3.00 Cdn
2014 Jogo CFL Alumni Series 5
90
Rick Sowieta #75
Ottawa Rough Riders
Toronto Argonauts
University of Richmond
NM-MT
$3.00 Cdn
2014 Jogo CFL Alumni Series 5
91
Tom Pullen #77
Montreal Alouettes
Ottawa Rough Riders
University of Michigan
NM-MT
$3.00 Cdn
2014 Jogo CFL Alumni Series 5
92
Chris Flynn #8
Ottawa Rough Riders
Saint Mary`s University (Halifax)
NM-MT
$3.00 Cdn
2014 Jogo CFL Alumni Series 5
93
Adrion Smith #12
Toronto Argonauts
Memphis Mad Dogs
Southwest Missouri State University
NM-MT
$3.00 Cdn
2014 Jogo CFL Alumni Series 5
94
Matt Kellett #15
Ottawa Renegades
Montreal Alouettes
BC Lions
Edmonton Eskimos
University of Saskatchewan
NM-MT
$3.00 Cdn
2014 Jogo CFL Alumni Series 5
95
Tim Prinsen #53
Edmonton Eskimos
Hamilton Tiger Cats
University of North Dakota
NM-MT
$3.00 Cdn
2014 Jogo CFL Alumni Series 5
96
Terrence Jones #10
Shreveport Pirates
Ottawa Rough Riders
Calgary Stampeders
Tulane University
NM-MT
$3.00 Cdn
2014 Jogo CFL Alumni Series 4
97
Kerry Joseph - QB #5
Edmonton Eskimos
Saskatchewan Roughriders
Ottawa Renegades
McNeese State University
NM-MT
$3.00 Cdn
2014 Jogo CFL Alumni Series 5
98
Giulio Caravatta - QB #2
BC Lions
Simon Fraser University
NM-MT
$3.00 Cdn
2014 Jogo CFL Alumni Series 5
99
Robert Mimbs #27
Saskatchewan Roughriders
Winnipeg Blue Bombers
University of Kansas
NM-MT
$3.00 Cdn
2014 Jogo CFL Alumni Series 5
100
Kaye Vaughan #55
Ottawa Rough Riders
University of Tulsa
NM-MT
$3.00 Cdn
2014 Jogo CFL Alumni Series 5
101
Jake Vaughan #24
Toronto Argonauts
Bishop`s University
NM-MT
$3.00 Cdn

2014 JOGO CFL ALUMNI SET - series 6
$40.00 Cdn per series (160 numbered sets)

Year & Brand

Card #

Player & Jersey #

Team

School

Condition
Price per card
2014 Jogo CFL Alumni Series 6
102
Dan Crowley #9
Ottawa Renegades
Montreal Alouettes
Edmonton Eskimos
Towson State University
NM-MT
$3.00 Cdn
2014 Jogo CFL Alumni Series 6
103
Larry Robinson #15
Calgary Stampeders
Mount Royal College
NM-MT
$3.00 Cdn
2014 Jogo CFL Alumni Series 6
104
Stephen Jones #89
Ottawa Rough Riders
Edmonton Eskimos
Saskatchewan Roughriders
Central Michigan University
NM-MT
$3.00 Cdn
2014 Jogo CFL Alumni Series 6
105
Mike McTague #9
Calgary Stampeders
Montreal Concordes
North Dakota State University
NM-MT
$3.00 Cdn
2014 Jogo CFL Alumni Series 6
106
Ben Archibald #65
BC Lions
Calgary Stampeders
Brigham Young University
NM-MT
$3.00 Cdn
2014 Jogo CFL Alumni Series 6
107
Jackie Kellogg #3
Calgary Stampeders
Edmonton Eskimos
Eastern Washington University
NM-MT
$3.00 Cdn
2014 Jogo CFL Alumni Series 6
108
Leroy Blugh #89
Edmonton Eskimos
Toronto Argonauts
Bishop`s University
NM-MT
$3.00 Cdn
2014 Jogo CFL Alumni Series 6
109
Khari Jones - QB #17
BC Lions
Winnipeg Blue Bombers
Calgary Stampeders
University of California (Davis)
NM-MT
$3.00 Cdn
2014 Jogo CFL Alumni Series 6
110
Bernard Quarles #7
Calgary Stampeders
Ottawa Rough Riders
Saskatchewan Roughriders
UCLA
University of Hawaii
NM-MT
$3.00 Cdn
2014 Jogo CFL Alumni Series 6
111
Rohan Marley #1
Ottawa Rough Riders
University of Miami
NM-MT
$3.00 Cdn
2014 Jogo CFL Alumni Series 6
112
Dave Thelen #21
Ottawa Rough Riders
Miami University (Ohio)
NM-MT
$3.00 Cdn
2014 Jogo CFL Alumni Series 6
113
Oteman (Sampson) Delancy #16
Ottawa Renegades
Toronto Argonauts
Florida A&M University
NM-MT
$3.00 Cdn
2014 Jogo CFL Alumni Series 6
114
Mike Moten #98
Ottawa Renegades
University of Florida
NM-MT
$3.00 Cdn
2014 Jogo CFL Alumni Series 6
115
Kelly Bates #59
BC Lions
Winnipeg Blue Bombers
Edmonton Eskimos
University of Saskatchewan
NM-MT
$3.00 Cdn
2014 Jogo CFL Alumni Series 6
116
Mark Washington #23
BC Lions
Montreal Alouettes
Rutgers University
NM-MT
$3.00 Cdn
2014 Jogo CFL Alumni Series 6
117
Scott Deibert #4
Calgary Stampeders
Winnipeg Blue Bombers
Edmonton Eskimos
Minot State University
NM-MT
$3.00 Cdn
2014 Jogo CFL Alumni Series 6
118
Brett MacNeil #57
Winnipeg Blue Bombers
Edmonton Eskimos
Boston College
NM-MT
$3.00 Cdn
2014 Jogo CFL Alumni Series 6
119
Joe Poirier #17
Ottawa Rough Riders
McGill University
NM-MT
$3.00 Cdn
2014 Jogo CFL Alumni Series 6
120
Ted Smale #71
Ottawa Rough Riders
University of Toronto
NM-MT
$3.00 Cdn
2014 Jogo CFL Alumni Series 6
121
Ralph Scholz #67
Hamilton Tiger Cats
Cornell University
NM-MT
$3.00 Cdn

2014 JOGO CFL ALUMNI SET - series 7
$40.00 Cdn per series (160 numbered sets)

Year & Brand

Card #

Player & Jersey #

Team

School

Condition
Price per card
2014 Jogo CFL Alumni Series 7
122
Jeff Garcia - QB #7
Calgary Stampeders
San Jose State University
NM-MT
$4.00 Cdn
2014 Jogo CFL Alumni Series 7
123
Ken Lehmann #41
Ottawa Rough Riders
Xavier University
NM-MT
$3.00 Cdn
2014 Jogo CFL Alumni Series 7
124
Garner Ekstran #54
Saskatchewan Roughriders
Washington State University
NM-MT
$3.00 Cdn
2014 Jogo CFL Alumni Series 7
125
Cooper Harris #38
Hamilton Tiger Cats
Toronto Argonauts
Pittsburgh State University
NM-MT
$3.00 Cdn
2014 Jogo CFL Alumni Series 7
126
Eugene Belliveau #84
Montreal Alouettes / Concordes
Calgary Stampeders
St. Francis Xavier University
NM-MT
$3.00 Cdn
2014 Jogo CFL Alumni Series 7
127
Jerome Haywood #99
Ottawa Renegades
Montreal Alouettes
Winnipeg Blue Bombers
San Diego State University
NM-MT
$3.00 Cdn
2014 Jogo CFL Alumni Series 7
128
Geroy Simon #81
BC Lions
Saskatchewan Roughriders
Winnipeg Blue Bombers
University of Maryland
NM-MT
$4.00 Cdn
2014 Jogo CFL Alumni Series 7
129
Basil Bark #54
Calgary Stampeders
N.D.G Maple Leafs Jr.
NM-MT
$3.00 Cdn
2014 Jogo CFL Alumni Series 7
130
Reggie Pleasant #2
Toronto Argonauts
Edmonton Eskimos
Clemson University
NM-MT
$3.00 Cdn
2014 Jogo CFL Alumni Series 7
131
Dieter Brock - QB #5
Winnipeg Blue Bombers
Hamilton Tiger Cats
Auburn University
Jacksonville State University
NM-MT
$3.00 Cdn
2014 Jogo CFL Alumni Series 7
132
Wes Lysack #31
Calgary Stampeders
Winnipeg Blue Bombers
Toronto Argonauts
University of Manitoba
NM-MT
$3.00 Cdn
2014 Jogo CFL Alumni Series 7
133
Will Johnson #81
Calgary Stampeders
Saskatchewan Roughriders
University of Louisiana
at Monroe
NM-MT
$3.00 Cdn
2014 Jogo CFL Alumni Series 7
134
Wayne Harris Jr #54
Calgary Stampeders
University of Calgary
NM-MT
$3.00 Cdn
2014 Jogo CFL Alumni Series 7
135
Steven Glenn - QB #50
BC Lions
Ottawa Renegades
Saskatchewan Roughriders
Winnipeg Blue Bombers
University of Ottawa
NM-MT
$3.00 Cdn
2014 Jogo CFL Alumni Series 7
136
Chris Issac #4
Ottawa Rough Riders
Eastern Kentucky University
NM-MT
$3.00 Cdn
2014 Jogo CFL Alumni Series 7
137
Gerald Roper #65
BC Lions
Ottawa Rough Riders
University of Arizona
NM-MT
$3.00 Cdn
2014 Jogo CFL Alumni Series 7
138
Quinn Magnuson #65
Saskatchewan Roughriders
Montreal Alouettes
Ottawa Rough Riders
Winnipeg Blue Bombers
Washington State University
NM-MT
$3.00 Cdn
2014 Jogo CFL Alumni Series 7
139
Dave Richardson #51
Hamilton Tiger Cats
Edmonton Eskimos
Edmonton Jr.
NM-MT
$3.00 Cdn
2014 Jogo CFL Alumni Series 7
140
Jon Volpe #22
BC Lions
Las Vegas Posse
Stanford University
NM-MT
$3.00 Cdn
2014 Jogo CFL Alumni Series 7
141
Wayne Harris #55
Calgary Stampeders
University of Arkansas
NM-MT
$4.00 Cdn
Last Updated: Jan. 18, 2021