Licensed MLB Baseball Banners, NBA Basketball Flags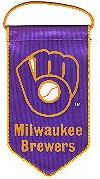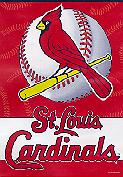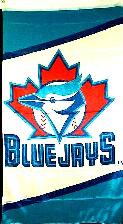 We sell licensed 3x5 MLB Banners, 27x41 MLB Banners, 12x18 MLB Mini Flags,
5 1/2 x 10 1/4 MLB Satin Mini Banners, 12x18 NBA Mini Flags,
5x3 Basketball Canada Flag ...
The horizontal flags and vertical banners are made of 100% Polyester.
Postage & Handling is extra. Canadian residents add applicable GST/HST.
Prices are listed in Canadian funds - please inquire as to the current exchange for prices in US funds.
Copy the banner or flag details and paste into email, include address for P+H quote.
1980's - Early 90's MLB SATIN BANNERS
5 1/2" x 10 1/4" team color banner, embroidered edges, with team color hanging cord
Scan Code
Description
Team
Banner Color
Condition
Price Per

SB Reds
MLB Satin Banner
Cincinnati Reds (old ball head player logo)
white
NM-MT
$10.00 Cdn

SB Astros
MLB Satin Banner
Houston Astros (old astrodome logo)
white
NM-MT
$12.00 Cdn

SB Royals
MLB Satin Banner
Kansas City Royals (coat of arms, script name)
white
NM-MT
$10.00 Cdn

SB Brewers
MLB Satin Banner
Milwaukee Brewers (old ball, mitt logo)
blue
NM-MT
$10.00 Cdn

SB Athletics
MLB Satin Banner
Oakland Athletics (round, gold A's)
white
NM-MT
$10.00 Cdn

SB Phillies
MLB Satin Banner
Philadelphia Phillies (old ball, liberty bell logo)
white
NM-MT
$10.00 Cdn

SB Mariners
MLB Satin Banner
Seattle Mariners (old trident over star logo)
blue
NM-MT
$12.00 Cdn

SB T Rangers
MLB Satin Banner
Texas Rangers (old ball, state logo)
white
NM-MT
$10.00 Cdn
3x5 MLB BASEBALL TEAM BANNERS & 12x18 MLB BASEBALL TEAM MINI FLAGS
27x41 & 28x42 WINCRAFT MLB BASEBALL TEAM BANNERS - vertical
open sleeve on top of banner for rod (rod not included)

Chicago White Sox

12x18 horizontal mini flag

black Sox diagonal name logo,
black background

MLB FLG 01

$8.00 Cdn

Cleveland Indians

3x5 vertical banner

2 metal grommets at top
name at the top,
indian head in white circle,
two vertical navy blue stripes,
red background

MLB BNR 01

$32.50 Cdn

Detroit Tigers

12x18 horizontal mini flag

tiger through white "D" logo,
blue background

MLB FLG 02

$8.00 Cdn

Florida Marlins

12x18 horizontal mini flag

marlin-ball logo,
black & teal horizontal stripes top & bottom,
white background

MLB FLG 03

$8.00 Cdn

Montreal Expos

3x5 vertical banner

2 metal grommets at top,
logo in middle,
red & white horizontal stripes at top,
white & blue horizontal stripes at bottom,
blue & red background

MLB BNR 02

$32.50 Cdn

Montreal Expos

28x42 vertical banner - Wincraft

open sleeve on top of banner for rod,
logo in middle with cross bats behind,
red, white & blue background

MLB BNR 05

$35.00 Cdn

New York Yankees

3x5 vertical banner

2 metal grommets at top,
(hat, ball, bat logo) in white circle,
2 red vertical stripes with name at the top,
navy blue background

MLB BNR 03

$32.50 Cdn

St. Louis Cardinals

27x41 vertical banner - Wincraft

open sleeve on top of banner for rod,
bird on bat logo, ball background,
logo over team name,
wide white horizontal panel at bottom,
red background

MLB BNR 06

$35.00 Cdn

Toronto Blue Jays

3x5 vertical banner

2 metal grommets at top,
(bird, ball, red maple leaf logo) over name,
2 diagonal light blue panels top & bottom,
white background

MLB BNR 04

$32.50 Cdn

Toronto Blue Jays

12x18 horizontal mini flag

old bird-ball logo,
navy blue, white, red & light blue,
horizontal stripes top & bottom,
white background

MLB FLG 04

$8.00 Cdn
5x3 BASKETBALL CANADA FLAG

Basketball Canada

5x3 horizontal flag

2 metal grommets on side,
orange basketball & CANADA
in front of red maple leaf
Canada flag style background

BKT FLG 01

32.50 Cdn
12x18 NBA BASKETBALL TEAM MINI FLAGS - horizontal
1 of each only

Chicago Bulls

12x18 horizontal mini flag

white team name at top,
team logo in middle,
black background

NBA FLG 01

$8.00 Cdn

Toronto Raptors

12x18 horizontal mini flag

black, red & purple stripes top & bottom,
dinosaur logo in middle,
white background

NBA FLG 02

$8.00 Cdn

Vancouver Grizzlies

12x18 horizontal mini flag

white pattern on black stripes top & bottom,
team logo in middle,
white background

NBA FLG 03

$8.00 Cdn
Last Updated: June 3, 2016