MLB Team Baseball Yearbooks
We have a selection of older MLB Baseball Team Yearbook back issues for sale.
The MLB Yearbooks are listed alphabetically by team and chronologically by year.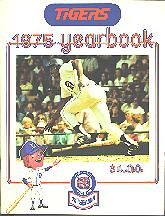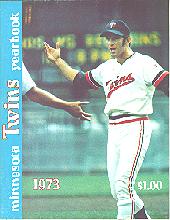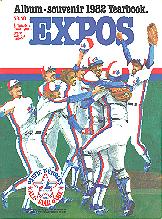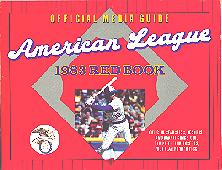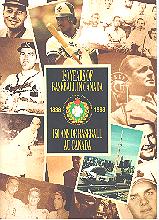 Prices subject to change without notice according to market conditions.
Copy the whole line (code & description) for each guide that you are interested in and paste them directly into an email,
please include your address and we will confirm guides are still available and work out the P+H.
Postage & Handling is extra. Canadian residents add applicable GST/HST.
Prices are listed in Canadian funds - please inquire as to the current exchange for prices in US funds.
MAJOR LEAGUE BASEBALL YEARBOOKS - pictures & profiles (oversize)

BALTIMORE ORIOLES YEARBOOKS

Scan Code
Year
Description
Cover
Condition
Price per book
Pub 3857
1973
Baltimore Orioles Official Yearbook (o/s)


Drawing of Oriole Batter
VG+
$10.00 Cdn

BOSTON RED SOX YEARBOOKS

Scan Code
Year
Description
Cover
Condition
Price per book
Pub 3859
1980
Boston Red Sox Official Yearbook (o/s)


Fred Lynn
VG+
$7.00 Cdn
Pub 3860
1981
Boston Red Sox Official Yearbook (o/s)


Drawings Of Various Red Sox Players
VG+, 1/4" back tear
$7.00 Cdn

CINCINNATI REDS YEARBOOKS

Scan Code
Year
Description
Cover
Condition
Price per book
Pub 3861
1984
Cincinnati Reds Official Yearbook Magazine (o/s)


Drawing Of Balls, Bats, Beer, Cap, Glove & Hot Dog
VG, cards intact
$8.00 Cdn

DETROIT TIGERS YEARBOOKS

Scan Code
Year
Description
Cover
Condition
Price per book
Pub 3862
1975
Detroit Tigers Yearbook - 75th Season (o/s)


Ron Leflore?
GD-VG
$7.00 Cdn
Pub 3863
1979
Detroit Tigers Yearbook (o/s)


Alan Trammell & Lou Whitaker
VG++
$9.00 Cdn
Pub 3864
1980
Detroit Tigers Yearbook (o/s)


Sparky Anderson / Lynn Jones / Steve Kemp / Aurelio Lopez / Jack Morris / Lance Parrish / Jason Thompson / Alan Trammell / Lou Whitaker
VG
$7.00 Cdn

KANSAS CITY ROYALS YEARBOOKS

Scan Code
Year
Description
Cover
Condition
Price per book
Pub 3865
1969
Kansas City Royals Inaugural Yearbook (o/s)


Dick Drago Pitching
VG, 1 1/2" cover crease
$20.00 Cdn

LOS ANGELES DODGERS YEARBOOKS

Scan Code
Year
Description
Cover
Condition
Price per book
Pub 3866
1983
Los Angeles Dodgers Commemorative Yearbook - 25th Anniversary (o/s)


Aerial Shot Of Dodger Stadium
GD
$8.00 Cdn

MILWAUKEE BREWERS YEARBOOKS

Scan Code
Year
Description
Cover
Condition
Price per book
Pub 3867
1979
Milwaukee Brewers Official Yearbook (o/s)


Larry Hisle
GD-VG
$5.00 Cdn
Pub 3868
1980
Milwaukee Brewers Official Yearbook (o/s)


Gorman Thomas
VG+
$7.00 Cdn

MINNESOTA TWINS YEARBOOKS

Scan Code
Year
Description
Cover
Condition
Price per book
Pub 3869
1973
Minnesota Twins Yearbook (o/s)


Danny Thompson?
NM
$20.00 Cdn
Pub 3870
1974
Minnesota Twins Yearbook (o/s)


Rod Carew
NM
$16.00 Cdn
Pub 3871
1977
Minnesota Twins Yearbook (o/s)


Collage of Past Yearbooks
VG
$7.00 Cdn
Pub 3872
1978
Minnesota Twins Yearbook (o/s)


Rod Carew / Dave Goltz
VG-EX
$8.00 Cdn
Pub 3873
1978
Minnesota Twins Yearbook (o/s)


Rod Carew / Dave Goltz
VG-EX
$8.00 Cdn
Pub 3874
1979
Minnesota Twins Yearbook (o/s)


Twins Batting Helmet
VG-EX
$7.00 Cdn
Pub 3875
1979
Minnesota Twins Yearbook (o/s)


Twins Batting Helmet
VG+
$6.00 Cdn
Pub 3876
1980
Minnesota Twins Yearbook (o/s)


Older Twins Baseball Cards
EX
$10.00 Cdn
Pub 3877
1982
Minnesota Twins Yearbook - 20th Anniversary (o/s)


Twins Caps & Rod Carew / Harmon Killebrew / Tony Oliva Bats
EX
$8.00 Cdn
Pub 6428
1982
Minnesota Twins Yearbook


Hubert H. Humphrey Metrodome
VG
$6.00 Cdn
Pub 6429
1982
Hubert H. Humphrey Metrodome Souvenir Book


Hubert H. Humphrey Metrodome
VG-EX
$15.00 Cdn

MONTREAL EXPOS YEARBOOKS

Scan Code
Year
Description
Cover
Condition
Price per book
Pub 3878
1982
Montreal Expos Yearbook (o/s) - with fold out poster


Drawing Of Expos Celebrating On The Mound
VG-EX
$10.00 Cdn
Pub 3879
1982
Montreal Expos Yearbook (o/s) - with fold out poster


Drawing Of Expos Celebrating On The Mound
VG+, 3" back crease
$7.00 Cdn
Pub 3880
1983
Montreal Expos Yearbook (o/s)


Collage Of Expos Action
VG+, 1" cover crease
$5.00 Cdn
Pub 3881
1985
Montreal Expos Yearbook (o/s)


Andre Dawson / Charlie Lea / Tim Raines / Buck Rodgers / Tim Wallach & Drawing Of Olympic Stadium
VG
$5.00 Cdn
Pub 6215
1985
Montreal Expos Yearbook (o/s)


Andre Dawson / Charlie Lea / Tim Raines / Buck Rodgers / Tim Wallach & Drawing Of Olympic Stadium
GD
$4.00 Cdn
Pub 3882
1986
Montreal Expos Yearbook (o/s)


Hand Gripping A Baseball
VG+
$6.00 Cdn

NEW YORK METS YEARBOOKS

Scan Code
Year
Description
Cover
Condition
Price per book
Pub 3883
1977
New York Mets Yearbook - Revised Edition (o/s)


Joe Torre
NM
$20.00 Cdn

NEW YORK YANKEES YEARBOOKS

Scan Code
Year
Description
Cover
Condition
Price per book
Pub 3884
1980
New York Yankees Yearbook - Dawning Of A Decade - Revised Edition (o/s)


Drawing Of Yankee Stadium
VG-EX
$10.00 Cdn

SAN DIEGO PADRES YEARBOOKS

Scan Code
Year
Description
Cover
Condition
Price per book
Pub 3885
1979
San Diego Padres Official Yearbook (o/s)


Dave Winfield
VG++
$7.00 Cdn
Pub 3886
1980
San Diego Padres Official Yearbook (o/s)


Dave Winfield with iset mini Dave Winfield Photos
VG+
$6.00 Cdn

TORONTO BLUE JAYS YEARBOOKS

Scan Code
Year
Description
Cover
Condition
Price per book
Pub 3887
1983
Toronto Blue Jays Yearbook (o/s)


Older Jays Baseball Cards
VG, 1" light crease
$5.00 Cdn
Pub 3888
1985
The Drive of '85 - A Salute to the Blue Jays by The Toronto Star (o/s)


Jays Celebrating On The Field
VG+
$10.00 Cdn

MLB WORLD SERIES PROGRAMS

Scan Code
Year
Description
Cover
Condition
Price per book
Pub 3889
1984
World Series Program


Drawings of Past Presidents
PR, water damage
$4.00 Cdn

MLB ALL STAR GAME PROGRAMS

Scan Code
Year
Description
Cover
Condition
Price per book
Pub 3890
1979
All Star Game Program


Drawings of Lefty Gomez / Willie Mays / Jackie Robinson / Pete Rose / Babe Ruth / Ted Williams around the Kingdome
PR, folded in half
$6.00 Cdn
Pub 3891
1982
All Star Game Program - includes cards


Drawings of a Batter & Olympic Stadium
VG, 3/4" cover tear
$20.00 Cdn

CANADIAN BASEBALL HALL OF FAME & MUSEUM YEARBOOKS

Scan Code
Year
Description
Cover
Condition
Price per book
Pub 3850
1988
Canadian Baseball Hall Of Fame & Museum


150 Years Of Baseball In Canada
collage of Photos

Stories: All-Time Canadian Greatest Team, Jack Graney Award, Honor Roll, In The Beginning, Tip O`Neill Award, Larry Walker, 1988 & Previous Inductees
NM
$10.00 Cdn
Pub 3851
1988
Canadian Baseball Hall Of Fame & Museum


150 Years Of Baseball In Canada
collage of Photos

Stories: All-Time Canadian Greatest Team, Jack Graney Award, Honor Roll, In The Beginning, Tip O`Neill Award, Larry Walker, 1988 & Previous Inductees
EX
$8.00 Cdn
Pub 3852
1988
Canadian Baseball Hall Of Fame & Museum


150 Years Of Baseball In Canada
collage of Photos

Stories: All-Time Canadian Greatest Team, Jack Graney Award, Honor Roll, In The Beginning, Tip O`Neill Award, Larry Walker, 1988 & Previous Inductees
VG++
$5.00 Cdn
Pub 3849
1989
Canadian Baseball Hall Of Fame & Museum


Salutes Cooperstown on its 50th Anniversary
Whitey Ford / Mickey Mantle / Willie Mays / Duke Snider

Stories: Canadian Content?, Whitey Ford, Ghosts Of Stadiums Past, Jack Graney Award, Mickey Mantle / Willie Mays / Duke Snider, Minor Notes, Tip O`Neill Award, Tribute To Cooperstown, 1989 & Previous Inductees
EX
$10.00 Cdn

OFFICIAL AMERICAN LEAGUE BOOKS

Scan Code
Year
Description
Cover
Condition
Price per book
Pub 3853
1973
Official American League Averages


Batting / Fielding & Pitching Stats
GD-VG, 1/4" back tear
$5.00 Cdn
Pub 3854
1974
Official American League Averages


Batting / Fielding & Pitching Stats
GD-VG
$6.00 Cdn
Pub 3855
1983
Official American League Red Book


Robin Yount inside of a BB Diamond

Stories: Batting / Fielding & Pitching Stats, Schedules, Umpire Bios
VG, taped on inside cover, owner's name on inside
$4.00 Cdn
Pub 3856
1986
Official American League Red Book


Various 1985 Headlines

Stories: Batting / Fielding & Pitching Stats, Schedules, Umpire Bios
GD, taped on inside cover, owner's name on inside, printing imprint on cover
$5.00 Cdn
Last Updated: Aug. 3, 2017

---