NHL Hockey Media Guides & Yearbooks
We have large selection of NHL Hockey Team Media Guides & Yearbooks back issues for sale.
The NHL Media Guides & Yearbooks are listed alphabetically by team and chronologically by year.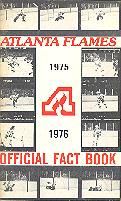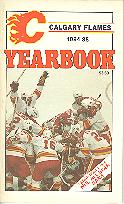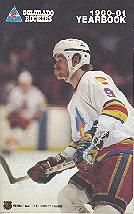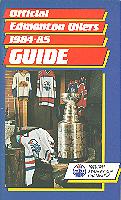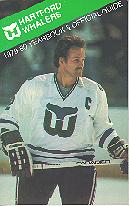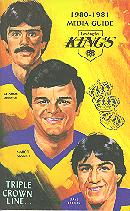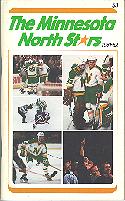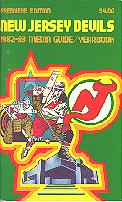 Click on the blue links to see the magazine cover and then hit the back button to return to the list.
Prices subject to change without notice according to market conditions.
Copy the whole line (code & description) for each guide that you are interested in and paste them directly into an email,
please include your address and we will confirm guides are still available and work out the P+H.
Postage & Handling is extra. Canadian residents add applicable GST/HST.
Prices are listed in Canadian funds - please inquire as to the current exchange for prices in US funds.
NHL MEDIA GUIDES & YEARBOOKS

ANAHEIM MIGHTY DUCKS MEDIA GUIDES

Scan Code
Year
Team
Cover
Condition
Price per book
Pub 2231
1993-94
Anaheim Mighty Ducks Media Guide



logo on puck - "Inaugural Season"
VG-EX
$6.00 Cdn
Pub 2232
1994-95
Anaheim Mighty Ducks Official Yearbook



Guy Hebert`s goalie mask #31 & Ducks mascot
VG+
$5.00 Cdn
Pub 2233
1995-96
Anaheim Mighty Ducks Official Yearbook



Tverdovsky & Kariya back of jerseys
VG-EX
$5.00 Cdn

ATLANTA FLAMES MEDIA GUIDES

Scan Code
Year
Team
Cover
Condition
Price per book
Pub 2234
1975-76
Atlanta Flames Official Fact Book



12 B& W action film strips
VG+
$8.00 Cdn
Pub 2235
1977-78
Atlanta Flames Fact Book



player color drawings #25 Willi Plett, #27 Eric Vail, Tom Lysiak
VG
$6.00 Cdn
Pub 2236
1979-80
Atlanta Flames Media Guide



player color painting #16 Guy Chouinard celebrating
VG++
$6.00 Cdn
Pub 2237
1979-80
Atlanta Flames Media Guide



player color painting #16 Guy Chouinard celebrating
GD-VG
$4.00 Cdn

BOSTON BRUINS YEARBOOKS

Scan Code
Year
Team
Cover
Condition
Price per book
Pub 2240
1979-80
Boston Bruins Yearbook



Rick Middleton
VG
$5.00 Cdn
Pub 2242
1980-81
Boston Bruins Yearbook



Ray Bourque painting - "NHL Rookie-of-the-Year; First All-Star Team"
VG
$5.00 Cdn
Pub 2243
1980-81
Boston Bruins Yearbook



Ray Bourque painting - "NHL Rookie-of-the-Year; First All-Star Team"
GD
$4.00 Cdn
Pub 2245
1981-82
Boston Bruins Yearbook



Wayne Cashman close-up
GD
$4.00 Cdn
Pub 2247
1981-82
Boston Bruins Yearbook



Wayne Cashman close-up
FR
$3.00 Cdn
Pub 2248
1982-83
Boston Bruins Yearbook



Steve Kasper, Selke Award
GD-VG
$4.00 Cdn
Pub 2249
1982-83
Boston Bruins Yearbook



Steve Kasper, Selke Award
VG
$5.00 Cdn
Pub 2252
1984-85
Boston Bruins Yearbook



Barry Pederson
VG-EX
$7.00 Cdn
Pub 2253
1984-85
Boston Bruins Yearbook



Barry Pederson
VG++
$6.00 Cdn
Pub 2255
1985-86
Boston Bruins Yearbook



4 logo pucks
VG
$5.00 Cdn
Pub 2257
1986-87
Boston Bruins Yearbook



4 pictures of Gord Kluzak #6
VG++
$6.00 Cdn
Pub 2259
1987-88
Boston Bruins Guide and Record Book



Ray Bourque with Norris Trophy
VG++
$7.00 Cdn
Pub 2261
1988-89
Boston Bruins Guide and Record Book



3 pictures of Cam Neely #8
VG
$5.00 Cdn
Pub 2263
1989-90
Boston Bruins Guide and Record Book



Reggie Lemelin #1, Andy Moog #35
VG
$5.00 Cdn
Pub 2265
1990-91
Boston Bruins Guide and Record Book



painting of bear head
VG
$5.00 Cdn
Pub 2266
1990-91
Boston Bruins Guide and Record Book



painting of bear head
VG, 1/4" tear
$4.00 Cdn
Pub 2267
1991-92
Boston Bruins Guide and Record Book



4 pictures of Ray Bourque #77
VG+
$6.00 Cdn
Pub 3270
1991-92
Boston Bruins Guide and Record Book



4 pictures of Ray Bourque #77
GD-VG
$5.00 Cdn
Pub 3271
1992-93
Boston Bruins Guide and Record Book



Fred Cusick - broadcaster
VG
$5.00 Cdn
Pub 2268
1993-94
Boston Bruins Guide and Record Book



3 pictures of Adam Oates #12
GD-VG
$4.00 Cdn
Pub 2269
1994-95
Boston Bruins Guide and Record Book



paintings of Bobby Orr, Milt Schmidt, John Bucyk, Eddie Shore, Ray Bourque, Esposito jersey & Harry Sinden, Boston Gardens 1928-1995
GD
$4.00 Cdn
Pub 2270
1995-96
Boston Bruins Guide and Record Book



drawings of Mariusz Czerkawski #19, Jon Rohloff #38, Blaine Lacher #31 & the FleetCenter
VG, 1" cover crease
$4.00 Cdn

BUFFALO SABRES MEDIA GUIDES & YEARBOOKS

Scan Code
Year
Team
Cover
Condition
Price per book
Pub 1125
1976-77
Buffalo Sabres Yearbook (o/s)



Jim Schoenfeld
EX+
$9.00 Cdn
Pub 1126
1976-77
Buffalo Sabres Yearbook (o/s)



Jim Schoenfeld
EX
$8.00 Cdn
Pub 1128
1976-77
Buffalo Sabres Yearbook (o/s)



Jim Schoenfeld
VG-EX
$7.00 Cdn
Pub 1129
1976-77
Buffalo Sabres Yearbook (o/s)



Jim Schoenfeld
VG+
$6.00 Cdn
Pub 1130
1976-77
Buffalo Sabres Yearbook (o/s)



Jim Schoenfeld
VG
$5.00 Cdn
Pub 2272
1977-78
Buffalo Sabres Official Media Guide



Gerry Desjardins #30
GD
$4.00 Cdn
Pub 2273
1978-79
Buffalo Sabres Official Media Guide



Don Edwards close-up
FR, creased cover
$3.00 Cdn
Pub 2276
1979-80
Buffalo Sabres Media Guide



Craig Ramsay
FR
$3.00 Cdn
Pub 2277
1979-80
Buffalo Sabres Media Guide



Craig Ramsay
FR
$3.00 Cdn
Pub 2278
1980-81
Buffalo Sabres Media Guide



Danny Gare
VG
$5.00 Cdn
Pub 2279
1980-81
Buffalo Sabres Media Guide



Danny Gare
GD, 1" crease, ink writing on cover
$3.00 Cdn
Pub 2280
1980-81
Buffalo Sabres Media Guide



Danny Gare
FR
$3.00 Cdn
Pub 1057
1981-82
Buffalo Sabres Media Guide



Danny Gare & player collage
EX+
$10.00 Cdn
Pub 1058
1981-82
Buffalo Sabres Media Guide



Danny Gare & player collage
VG++
$8.00 Cdn
Pub 2281
1981-82
Buffalo Sabres Media Guide



Danny Gare & player collage
VG+
$6.00 Cdn
Pub 1059
1981-82
Buffalo Sabres Media Guide



Danny Gare & player collage
VG
$5.00 Cdn
Pub 2282
1981-82
Buffalo Sabres Media Guide



Danny Gare & player collage
VG
$5.00 Cdn
Pub 2283
1981-82
Buffalo Sabres Media Guide



Danny Gare & player collage
VG, small stain on cover
$4.00 Cdn
Pub 2284
1982-83
Buffalo Sabres Media Guide



Gilbert Perreault 71-72 to 81-82 photo collage
VG+
$6.00 Cdn
Pub 2285
1982-83
Buffalo Sabres Media Guide



Gilbert Perreault 71-72 to 81-82 photo collage
FR
$4.00 Cdn
Pub 1060
1983-84
Buffalo Sabres Official Media Guide



Mike Ramsey
VG-EX
$6.00 Cdn
Pub 1061
1983-84
Buffalo Sabres Official Media Guide



Mike Ramsey
VG
$5.00 Cdn
Pub 2286
1983-84
Buffalo Sabres Official Media Guide



Mike Ramsey
VG
$5.00 Cdn
Pub 1062
1983-84
Buffalo Sabres Official Media Guide



Mike Ramsey
GD, cover skinned
$4.00 Cdn
Pub 2288
1984-85
Buffalo Sabres Media Guide and Fact Book



5 pictures of Tom Barrasso
VG
$5.00 Cdn
Pub 2289
1984-85
Buffalo Sabres Media Guide and Fact Book



5 pictures of Tom Barrasso
VG
$5.00 Cdn
Pub 2290
1985-86
Buffalo Sabres Fact Book and Media Guide



Craig Ramsey with selke Trophy, Jim Schoenfeld, Bob Sauve & Tom Barrasso with Jennings Trophy
VG
$5.00 Cdn
Pub 2291
1985-86
Buffalo Sabres Fact Book and Media Guide



Craig Ramsey with selke Trophy, Jim Schoenfeld, Bob Sauve & Tom Barrasso with Jennings Trophy
GD
$4.00 Cdn
Pub 2292
1985-86
Buffalo Sabres Fact Book and Media Guide



Craig Ramsey with selke Trophy, Jim Schoenfeld, Bob Sauve & Tom Barrasso with Jennings Trophy
GD
$4.00 Cdn
Pub 2293
1986-87
Buffalo Sabres Fact Book and Media Guide (& supplement)



4 player action collages
EX
$8.00 Cdn
Pub 2294
1986-87
Buffalo Sabres Fact Book and Media Guide (& supplement)



4 player action collages
VG-EX
$6.00 Cdn
Pub 2295
1986-87
Buffalo Sabres Fact Book and Media Guide (no supplement)



4 player action collages
VG
$5.00 Cdn
Pub 2296
1987-88
Buffalo Sabres Yearbook



players bench
GD-VG
$4.00 Cdn
Pub 2297
1987-88
Buffalo Sabres Yearbook



players bench
GD
$3.00 Cdn
Pub 2298
1988-89
Buffalo Sabres Yearbook



Tom Barrasso #30
VG-EX
$6.00 Cdn
Pub 2301
1989-90
Buffalo Sabres Yearbook



Phil Housley #6 - (Sabres 20th Anniversary) 1970-1990
VG, 3/4" corner crease
$4.00 Cdn
Pub 2302
1990-91
Buffalo Sabres Yearbook



Pierre Turgeon #77
EX
$7.00 Cdn
Pub 2302
1990-91
Buffalo Sabres Yearbook



Pierre Turgeon #77
VG, creased cover
$4.00 Cdn
Pub 3272
1991-92
Buffalo Sabres Yearbook



Mike Ramsey #5
VG+
$6.00 Cdn
Pub 2304
1991-92
Buffalo Sabres Yearbook



Mike Ramsey #5
VG
$5.00 Cdn
Pub 3273
1992-93
Buffalo Sabres Yearbook



Randy Wood & Pat LaFontaine
EX
$8.00 Cdn
Pub 2305
1993-94
Buffalo Sabres Yearbook



drawings of Grant Fuhr, Dale Hawerchuk, Alexander Mogily & Pat LaFontaine, Brad May
VG-EX
$6.00 Cdn
Pub 2306
1994-95
Buffalo Sabres Yearbook



25th Silver Anniversary 1970-1995
VG+
$6.00 Cdn
Pub 2307
1995-96
Buffalo Sabres Yearbook



Buffalo Memorial Auditorium - "Legends of the Aud" 1940-1996 (jerseys & equipment)
VG++
$6.00 Cdn

CALGARY FLAMES MEDIA GUIDES

Scan Code
Year
Team
Cover
Condition
Price per book
Pub 1063
1981-82
Calgary Flames Fact Book



Kent Nilsson with Molson Cup
EX
$7.00 Cdn
Pub 1064
1981-82
Calgary Flames Fact Book



Kent Nilsson with Molson Cup
VG-EX
$6.00 Cdn
Pub 1065
1981-82
Calgary Flames Fact Book



Kent Nilsson with Molson Cup
VG
$5.00 Cdn
Pub 2309
1981-82
Calgary Flames Fact Book



Kent Nilsson with Molson Cup
VG
$5.00 Cdn
Pub 2312
1981-82
Calgary Flames Fact Book



Kent Nilsson with Molson Cup
GD-VG
$4.00 Cdn
Pub 2310
1981-82
Calgary Flames Fact Book



Kent Nilsson with Molson Cup
GD
$4.00 Cdn
Pub 2311
1981-82
Calgary Flames Fact Book



Kent Nilsson with Molson Cup
FR
$3.00 Cdn
Pub 2315
1982-83
Calgary Flames Fact Book



3 logos
GD-VG
$4.00 Cdn
Pub 2314
1982-83
Calgary Flames Fact Book



3 logos
GD, back cover torn off
$3.00 Cdn
Pub 2316
1982-83
Calgary Flames Fact Book



3 logos
FR
$3.00 Cdn
Pub 1076
1983-84
Calgary Flames Year Book



Lanny McDonald, 66 Goals, Molson Cup & Bill Masterton Memorial Trophy
EX
$7.00 Cdn
Pub 1077
1983-84
Calgary Flames Year Book



Lanny McDonald, 66 Goals, Molson Cup & Bill Masterton Memorial Trophy
VG-EX
$6.00 Cdn
Pub 1078
1983-84
Calgary Flames Year Book



Lanny McDonald, 66 Goals, Molson Cup & Bill Masterton Memorial Trophy
VG
$5.00 Cdn
Pub 1079
1983-84
Calgary Flames Year Book



Lanny McDonald, 66 Goals, Molson Cup & Bill Masterton Memorial Trophy
GD-VG
$4.00 Cdn
Pub 2317
1983-84
Calgary Flames Year Book



Lanny McDonald, 66 Goals, Molson Cup & Bill Masterton Memorial Trophy
GD-VG
$4.00 Cdn
Pub 1066
1984-85
Calgary Flames Yearbook



team celebration
EX
$7.00 Cdn
Pub 2318
1984-85
Calgary Flames Yearbook



team celebration
EX
$7.00 Cdn
Pub 1067
1984-85
Calgary Flames Yearbook



team celebration
VG-EX
$6.00 Cdn
Pub 1068
1984-85
Calgary Flames Yearbook



team celebration
VG
$5.00 Cdn
Pub 1069
1984-85
Calgary Flames Yearbook



team celebration
GD-VG
$4.00 Cdn
Pub 2319
1984-85
Calgary Flames Yearbook



team celebration
GD-VG
$4.00 Cdn
Pub 2320
1984-85
Calgary Flames Yearbook



team celebration
GD-VG
$4.00 Cdn
Pub 2322
1985-86
Calgary Flames Yearbook



goalie glove with flaming puck
VG
$5.00 Cdn
Pub 2323
1985-86
Calgary Flames Yearbook



goalie glove with flaming puck
GD-VG
$4.00 Cdn
Pub 2324
1985-86
Calgary Flames Yearbook



goalie glove with flaming puck
GD
$4.00 Cdn
Pub 2325
1985-86
Calgary Flames Yearbook



goalie glove with flaming puck
GD, 1" crease
$3.00 Cdn
Pub 2326
1986-87
Calgary Flames Yearbook



Clarence Campbell Conference Championship Trophy
VG-EX
$6.00 Cdn
Pub 2327
1986-87
Calgary Flames Yearbook



Clarence Campbell Conference Championship Trophy
VG
$5.00 Cdn
Pub 2328
1987-88
Calgary Flames Media Guide



Joe Mullen, Molson Cup, Lady Byng Memorial Trophy
VG
$5.00 Cdn
Pub 2329
1987-88
Calgary Flames Media Guide



Joe Mullen, Molson Cup, Lady Byng Memorial Trophy
VG
$5.00 Cdn
Pub 2330
1987-88
Calgary Flames Media Guide



Joe Mullen, Molson Cup, Lady Byng Memorial Trophy
VG
$5.00 Cdn
Pub 2331
1988-89
Calgary Flames Media Guide



Joe Nieuwendyk - Calder Trophy, Hakan Loob - Molson Cup
VG
$5.00 Cdn
Pub 2332
1988-89
Calgary Flames Media Guide



Joe Nieuwendyk - Calder Trophy, Hakan Loob - Molson Cup
VG
$5.00 Cdn
Pub 2333
1988-89
Calgary Flames Media Guide



Joe Nieuwendyk - Calder Trophy, Hakan Loob - Molson Cup
VG
$5.00 Cdn
Pub 2334
1989-90
Calgary Flames Media Guide



10th Anniversary 1980-1990 & Stanley Cup Champions 1989
EX+
$9.00 Cdn
Pub 2335
1989-90
Calgary Flames Media Guide



10th Anniversary 1980-1990 & Stanley Cup Champions 1989
VG
$5.00 Cdn
Pub 2336
1990-91
Calgary Flames Media Guide



Al MacInnis, Sergei Makarov - Calder Trophy
GD+
$4.00 Cdn
Pub 3274
1991-92
Calgary Flames Media Guide



Theoren Fleury - 51 Goals
NM
$9.00 Cdn
Pub 3275
1991-92
Calgary Flames Media Guide



Theoren Fleury - 51 Goals
VG+
$6.00 Cdn
Pub 2337
1991-92
Calgary Flames Media Guide



Theoren Fleury - 51 Goals
VG
$5.00 Cdn
Pub 3276
1992-93
Calgary Flames Media Guide



Gary Roberts
VG
$5.00 Cdn
Pub 2338
1993-94
Calgary Flames Media Guide



painting of team celebration
EX+
$9.00 Cdn
Pub 1070
1994-95
Calgary Flames Media Guide



15 NHL Seasons - Saddledome & downtown Calgary
EX
$7.00 Cdn
Pub 2339
1994-95
Calgary Flames Media Guide



15 NHL Seasons - Saddledome & downtown Calgary
VG
$5.00 Cdn
Pub 2340
1994-95
Calgary Flames Media Guide



15 NHL Seasons - Saddledome & downtown Calgary
VG, 2" crease
$4.00 Cdn
Pub 1071
1997-98
Calgary Flames Media Guide



Aaron Gavey, Cale Hulse, Jarome Iginla, Todd Simpson
VG-EX
$8.00 Cdn

CHICAGO BLACKHAWKS MEDIA GUIDES

Scan Code
Year
Team
Cover
Condition
Price per book
Pub 2341
1977-78
Chicago Blackhawks Media Guide



logo & drawing of player - black & red cover
VG, small back stain
$7.00 Cdn
Pub 2342
1979-80
Chicago Blackhawks Media Guide



logo - red cover
VG, 1 1/4" crease
$4.00 Cdn
Pub 2343
1980-81
Chicago Blackhawks Media Guide



Tony Esposito, Grant Mulvey, Terry Ruskowski, Tom Lysiak
GD
$4.00 Cdn
Pub 2344
1980-81
Chicago Blackhawks Media Guide



Tony Esposito, Grant Mulvey, Terry Ruskowski, Tom Lysiak
GD
$4.00 Cdn
Pub 2345
1981-82
Chicago Blackhawks Press Radio-TV Guide



Denis Savard, Darryl Sutter
VG
$5.00 Cdn
Pub 2346
1981-82
Chicago Blackhawks Press Radio-TV Guide



Denis Savard, Darryl Sutter
VG
$5.00 Cdn
Pub 1072
1982-83
Chicago Blackhawks Press Radio-TV Guide



Doug Wilson, Pierre Pilote with Norris Trophy
EX+
$8.00 Cdn
Pub 1073
1982-83
Chicago Blackhawks Press Radio-TV Guide



Doug Wilson, Pierre Pilote with Norris Trophy
EX
$7.00 Cdn
Pub 1074
1982-83
Chicago Blackhawks Press Radio-TV Guide



Doug Wilson, Pierre Pilote with Norris Trophy
VG-EX
$6.00 Cdn
Pub 1075
1982-83
Chicago Blackhawks Press Radio-TV Guide



Doug Wilson, Pierre Pilote with Norris Trophy
VG
$5.00 Cdn
Pub 2347
1982-83
Chicago Blackhawks Press Radio-TV Guide



Doug Wilson, Pierre Pilote with Norris Trophy
VG
$5.00 Cdn
Pub 2348
1982-83
Chicago Blackhawks Press Radio-TV Guide



Doug Wilson, Pierre Pilote with Norris Trophy
VG
$5.00 Cdn
Pub 2349
1982-83
Chicago Blackhawks Press Radio-TV Guide



Doug Wilson, Pierre Pilote with Norris Trophy
VG
$5.00 Cdn
Pub 2350
1983-84
Chicago Blackhawks Year Book



Al Secord, Rich Preston, Steve Larmer?, Orval Tessier, Denis Savard
VG
$5.00 Cdn
Pub 2351
1983-84
Chicago Blackhawks Year Book



Al Secord, Rich Preston, Steve Larmer?, Orval Tessier, Denis Savard
VG
$5.00 Cdn
Pub 2352
1983-84
Chicago Blackhawks Year Book



Al Secord, Rich Preston, Steve Larmer?, Orval Tessier, Denis Savard
GD
$4.00 Cdn
Pub 2353
1984-85
Chicago Blackhawks Year Book



Denis Savard, Al Secord, Steve Larmer, Murray Bannerman
VG-EX
$6.00 Cdn
Pub 2354
1984-85
Chicago Blackhawks Year Book



Denis Savard, Al Secord, Steve Larmer, Murray Bannerman
VG
$5.00 Cdn
Pub 2355
1984-85
Chicago Blackhawks Year Book



Denis Savard, Al Secord, Steve Larmer, Murray Bannerman
VG
$5.00 Cdn
Pub 2356
1984-85
Chicago Blackhawks Year Book



Denis Savard, Al Secord, Steve Larmer, Murray Bannerman
VG
$5.00 Cdn
Pub 2357
1985-86
Chicago Blackhawks Yearbook



Chicago Fans
VG
$5.00 Cdn
Pub 2358
1985-86
Chicago Blackhawks Yearbook



Chicago Fans
GD
$4.00 Cdn
Pub 2360
1986-87
Chicago Blackhawks Yearbook



Denis Savard, Troy Murray, Al Secord
GD-VG, 1/2" crease
$4.00 Cdn
Pub 2361
1986-87
Chicago Blackhawks Yearbook



Denis Savard, Troy Murray, Al Secord
GD
$4.00 Cdn
Pub 2362
1986-87
Chicago Blackhawks Yearbook



Denis Savard, Troy Murray, Al Secord
GD
$4.00 Cdn
Pub 2363
1987-88
Chicago Blackhawks Yearbook



Bob Murdoch, Wayne Thomas, Darryl Sutter
VG+
$6.00 Cdn
Pub 2364
1987-88
Chicago Blackhawks Yearbook



Bob Murdoch, Wayne Thomas, Darryl Sutter
VG
$5.00 Cdn
Pub 2365
1988-89
Chicago Blackhawks Yearbook



Denis Savard collage
VG
$5.00 Cdn
Pub 2366
1988-89
Chicago Blackhawks Yearbook



Denis Savard collage
GD-VG
$4.00 Cdn
Pub 2367
1989-90
Chicago Blackhawks Yearbook



4 team shots
VG+
$6.00 Cdn
Pub 2368
1989-90
Chicago Blackhawks Yearbook



4 team shots
VG+
$6.00 Cdn
Pub 2370
1990-91
Chicago Blackhawks Yearbook



1991 NHL All Star Game logo - Chicago
GD-VG
$4.00 Cdn
Pub 3277
1991-92
Chicago Blackhawks Media Guide



Jeremy Roenick, Chris Chelios, Dirk Graham, Steve Larmer
VG
$5.00 Cdn

COLORADO ROCKIES MEDIA GUIDES

Scan Code
Year
Team
Cover
Condition
Price per book
Pub 2377
1980-81
Colorado Rockies Yearbook



Lanny McDonald
VG,1/8" back tear
$7.00 Cdn
Pub 2378
1980-81
Colorado Rockies Yearbook



Lanny McDonald
VG, 3" back crease
$6.00 Cdn
Pub 2379
1980-81
Colorado Rockies Yearbook



Lanny McDonald
FR, 1/8" tear
$4.00 Cdn
Pub 2380
1981-82
Colorado Rockies Media Guide



8 B& W team action shots
VG
$7.00 Cdn
Pub 2381
1981-82
Colorado Rockies Media Guide



8 B& W team action shots
VG
$7.00 Cdn

DALLAS STARS MEDIA GUIDES & YEARBOOKS

Scan Code
Year
Team
Cover
Condition
Price per book
Pub 2384
1995-96
Dallas Stars Media Guide



Andy Moog
VG
$5.00 Cdn

DETROIT RED WINGS MEDIA GUIDES & YEARBOOKS

Scan Code
Year
Team
Cover
Condition
Price per book
Pub 3214
1979-80
Detroit Red Wings Facts Book



Olympia Stadium / Joe Louis Sports Arena
VG
$5.00 Cdn
Pub 2390
1980-81
Detroit Red Wings Facts Book



player painting
VG
$5.00 Cdn
Pub 2391
1980-81
Detroit Red Wings Facts Book



player painting
VG
$5.00 Cdn
Pub 2392
1980-81
Detroit Red Wings Facts Book



player painting
VG
$5.00 Cdn
Pub 2393
1981-82
Detroit Red Wings Facts Book



Reed Larson
VG+
$6.00 Cdn
Pub 2394
1981-82
Detroit Red Wings Facts Book



Reed Larson
VG
$5.00 Cdn
Pub 1083
1982-83
Detroit Red Wings Facts Book



Nick Polano, Jim Devellano, Mike Ilitch
EX
$7.00 Cdn
Pub 1084
1982-83
Detroit Red Wings Facts Book



Nick Polano, Jim Devellano, Mike Ilitch
VG-EX
$6.00 Cdn
Pub 1085
1982-83
Detroit Red Wings Facts Book



Nick Polano, Jim Devellano, Mike Ilitch
VG
$5.00 Cdn
Pub 2395
1982-83
Detroit Red Wings Facts Book



Nick Polano, Jim Devellano, Mike Ilitch
VG
$5.00 Cdn
Pub 2397
1982-83
Detroit Red Wings Facts Book



Nick Polano, Jim Devellano, Mike Ilitch
VG
$5.00 Cdn
Pub 2396
1982-83
Detroit Red Wings Facts Book



Nick Polano, Jim Devellano, Mike Ilitch
GD
$4.00 Cdn
Pub 1086
1982-83
Detroit Red Wings Facts Book



Nick Polano, Jim Devellano, Mike Ilitch
GD
$3.00 Cdn
Pub 1087
1983-84
Detroit Red Wings Yearbook



Hockey Equipment On Net
EX
$7.00 Cdn
Pub 1088
1983-84
Detroit Red Wings Yearbook



Hockey Equipment On Net
VG-EX
$6.00 Cdn
Pub 2398
1983-84
Detroit Red Wings Yearbook



Hockey Equipment On Net
VG
$5.00 Cdn
Pub 2399
1983-84
Detroit Red Wings Yearbook



Hockey Equipment On Net
VG
$5.00 Cdn
Pub 2400
1984-85
Detroit Red Wings Yearbook



John Ogrodnick, Ron Duguay, Steve Yzerman
VG
$5.00 Cdn
Pub 2401
1984-85
Detroit Red Wings Yearbook



John Ogrodnick, Ron Duguay, Steve Yzerman
VG
$5.00 Cdn
Pub 2402
1984-85
Detroit Red Wings Yearbook



John Ogrodnick, Ron Duguay, Steve Yzerman
VG, grease stain front cover
$4.00 Cdn
Pub 2403
1985-86
Detroit Red Wings Media Guide



John Ogrodnick - Red Wings 60th Season
VG
$5.00 Cdn
Pub 2404
1985-86
Detroit Red Wings Media Guide



John Ogrodnick - Red Wings 60th Season
VG
$5.00 Cdn
Pub 2405
1985-86
Detroit Red Wings Media Guide



John Ogrodnick - Red Wings 60th Season
VG
$5.00 Cdn
Pub 2406
1986-87
Detroit Red Wings Media Guide



Chris Chicocki, Steve Yzerman, Jacques Demers
VG-EX
$6.00 Cdn
Pub 2407
1986-87
Detroit Red Wings Media Guide



Chris Chicocki, Steve Yzerman, Jacques Demers
VG++
$5.00 Cdn
Pub 2408
1986-87
Detroit Red Wings Media Guide



Chris Chicocki, Steve Yzerman, Jacques Demers
GD-VG
$4.00 Cdn
Pub 2409
1987-88
Detroit Red Wings Media Guide



Jacques Demers, Steve Yzerman
VG++
$6.00 Cdn
Pub 2410
1987-88
Detroit Red Wings Media Guide



Jacques Demers, Steve Yzerman
VG
$5.00 Cdn
Pub 2413
1989-90
Detroit Red Wings Media Guide



Mike Ilitch, Jim Devellano, Jacques Demers
NM
$12.00 Cdn
Pub 2416
1990-91
Detroit Red Wings Media Guide



Steve Yzerman, Shawn Burr?
GD-VG
$4.00 Cdn
Pub 3279
1991-92
Detroit Red Wings Media Guide



Sergei Fedorov, Mike Ilitch
EX
$8.00 Cdn
Pub 2419
1994-95
Detroit Red Wings Media Guide



Sergei Fedorov & trophies
VG-EX
$6.00 Cdn
Pub 2420
1995-96
Detroit Red Wings Media Guide



team celebration - Red Wings 70th Anniversary
VG++
$6.00 Cdn

EDMONTON OILERS MEDIA GUIDES

Scan Code
Year
Team
Cover
Condition
Price per book
Pub 1089
1980-81
Edmonton Oilers Media Guide



Blair McDonald, Wayne Gretzky, Oilers & NHL logo
VG+
$15.00 Cdn
Pub 2426
1980-81
Edmonton Oilers Media Guide



Blair McDonald, Wayne Gretzky, Oilers & NHL logo
VG
$10.00 Cdn
Pub 2434
1984-85
Edmonton Oilers Official Guide



jerseys & Stanley Cup
VG-EX
$6.00 Cdn
Pub 2435
1984-85
Edmonton Oilers Official Guide



jerseys & Stanley Cup
VG
$5.00 Cdn
Pub 2436
1984-85
Edmonton Oilers Official Guide



jerseys & Stanley Cup
VG
$5.00 Cdn
Pub 2437
1984-85
Edmonton Oilers Official Guide



jerseys & Stanley Cup
VG
$5.00 Cdn
Pub 2439
1984-85
Edmonton Oilers Official Guide



jerseys & Stanley Cup
VG
$5.00 Cdn
Pub 2440
1984-85
Edmonton Oilers Official Guide



jerseys & Stanley Cup
VG
$5.00 Cdn
Pub 2441
1984-85
Edmonton Oilers Official Guide



jerseys & Stanley Cup
VG
$5.00 Cdn
Pub 2442
1984-85
Edmonton Oilers Official Guide



jerseys & Stanley Cup
GD
$4.00 Cdn
Pub 2443
1984-85
Edmonton Oilers Official Guide



jerseys & Stanley Cup
GD
$4.00 Cdn
Pub 2444
1984-85
Edmonton Oilers Official Guide



jerseys & Stanley Cup
GD
$4.00 Cdn
Pub 2448
1985-86
Edmonton Oilers Official Guide



Wayne Gretzky with Conn Smythe & Stanley Cup
GD, cerlox binding
$5.00 Cdn
Pub 2447
1985-86
Edmonton Oilers Official Guide



Wayne Gretzky with Conn Smythe & Stanley Cup
PR-FR, piece missing, back spine & front bottom cover
$4.00 Cdn
Pub 2452
1986-87
Edmonton Oilers Official Guide



Glen Sather, Wayne Gretzky & Paul Coffey with trophies
VG+, cerlox binding
$8.00 Cdn
Pub 2450
1986-87
Edmonton Oilers Official Guide



Glen Sather, Wayne Gretzky & Paul Coffey with trophies
VG, small piece missing back spine
$6.00 Cdn
Pub 2453
1986-87
Edmonton Oilers Official Guide



Glen Sather, Wayne Gretzky & Paul Coffey with trophies
VG, cerlox binding, 1/2" crease
$6.00 Cdn
Pub 1090
1987-88
Edmonton Oilers Media Guide



Wayne Gretzky receiving the Stanley Cup, Charlie Huddy, Paul Coffey
EX
$17.00 Cdn
Pub 2455
1987-88
Edmonton Oilers Official Guide



Wayne Gretzky receiving the Stanley Cup, Charlie Huddy, Paul Coffey
PR-FR, cerlox binding, creased cover
$5.00 Cdn
Pub 2458
1990-91
Edmonton Oilers Official Guide



Mark Messier with Stanley Cup
NM, cerlox binding
$12.00 Cdn
Pub 3281
1991-92
Edmonton Oilers Official Guide



Ron Low, Ted Green, Kevin Primeau
VG, cerlox binding
$5.00 Cdn
Pub 2461
1992-93
Edmonton Oilers Official Guide



Foster Hewitt CCM photo & other memorabilia
GD-VG
$4.00 Cdn
Pub 2463
1994-95
Edmonton Oilers Official Guide



Jason Arnott
NM
$10.00 Cdn
Pub 2464
1994-95
Edmonton Oilers Official Guide



Jason Arnott
EX
$8.00 Cdn
Pub 1091
1995-96
Edmonton Oilers Official Guide



logo
EX
$8.00 Cdn
Pub 2465
1995-96
Edmonton Oilers Official Guide



logo
VG+
$6.00 Cdn
Pub 2466
1995-96
Edmonton Oilers Official Guide



logo
VG+, cerlox binding
$6.00 Cdn
Pub 2467
1996-97
Edmonton Oilers Official Guide



logo
VG
$5.00 Cdn
Pub 2468
1997-98
Edmonton Oilers Official Guide



logo & goalie mask
VG+
$6.00 Cdn
Pub 2469
1997-98
Edmonton Oilers Official Guide



logo & goalie mask
VG
$5.00 Cdn
Pub 2470
1998-99
Edmonton Oilers Official Guide



drawings Wayne Gretzky & team members - "Celebrating 20 Years"
VG+
$6.00 Cdn
Pub 2474
2001-02
Edmonton Oilers Official Guide



logo
EX
$7.00 Cdn
Pub 2477
2003-04
Edmonton Oilers Official Guide



25th Anniversary logo 1979-2004
VG
$5.00 Cdn

FLORIDA PANTHERS MEDIA GUIDES

Scan Code
Year
Team
Cover
Condition
Price per book
Pub 2481
1994-95
Florida Panthers Media Guide



Roger Neilson, Brian Skrudland, John Vanbiesbrouck
VG
$5.00 Cdn
Pub 2482
1995-96
Florida Panthers Media Guide



various Florida postcards
VG
$5.00 Cdn

HARTFORD WHALERS MEDIA GUIDES

Scan Code
Year
Team
Cover
Condition
Price per book
Pub 2488
1981-82
Hartford Whalers Yearbook & Official Guide



Larry Pleau
VG
$6.00 Cdn
Pub 2491
1982-83
Hartford Whalers Yearbook



logo pucks
VG+
$6.00 Cdn
Pub 2490
1982-83
Hartford Whalers Yearbook



logo pucks
GD-VG
$4.00 Cdn
Pub 2493
1982-83
Hartford Whalers Yearbook



logo pucks
GD-VG
$4.00 Cdn
Pub 2495
1984-85
Hartford Whalers Yearbook



5 player pictures
EX
$8.00 Cdn
Pub 2496
1984-85
Hartford Whalers Yearbook



5 player pictures
VG+
$6.00 Cdn
Pub 2498
1985-86
Hartford Whalers Yearbook



Ron Francis
VG+
$6.00 Cdn
Pub 2499
1985-86
Hartford Whalers Yearbook



Ron Francis
VG
$5.00 Cdn
Pub 2501
1986-87
Hartford Whalers Yearbook



drawings of Emile Francis, Kevin Dineen, Mike Liut
VG-EX
$7.00 Cdn
Pub 2502
1986-87
Hartford Whalers Yearbook



drawings of Emile Francis, Kevin Dineen, Mike Liut
VG+
$6.00 Cdn
Pub 2504
1987-88
Hartford Whalers Yearbook



Mike Liut
VG
$5.00 Cdn
Pub 2505
1988-89
Hartford Whalers Yearbook



Ulf Samuelsson, Dave Tippett
VG+
$6.00 Cdn
Pub 2506
1988-89
Hartford Whalers Yearbook



Ulf Samuelsson, Dave Tippett
VG-EX
$7.00 Cdn
Pub 2507
1989-90
Hartford Whalers Yearbook



Ed Johnston, Rick Ley, Kevin Dineen
VG-EX
$7.00 Cdn
Pub 2508
1989-90
Hartford Whalers Yearbook



Ed Johnston, Rick Ley, Kevin Dineen
VG
$5.00 Cdn
Pub 2510
1990-91
Hartford Whalers Yearbook



Ron Francis collage drawing
VG
$5.00 Cdn
Pub 2510
1990-91
Hartford Whalers Yearbook



Ron Francis collage drawing
FR
$3.00 Cdn
Pub 2511
1991-92
Hartford Whalers Media Guide



Jim Roberts & Ed Johnston
VG-EX
$7.00 Cdn
Pub 3282
1991-92
Hartford Whalers Media Guide



Jim Roberts & Ed Johnston
VG
$5.00 Cdn
Pub 2513
1995-96
Hartford Whalers Media Guide



Andrew Burt, Andrew Cassels, Brendan Shanahan, Glen Wesley, Sean Burke
VG, 4" crease
$4.00 Cdn

LOS ANGELES KINGS MEDIA GUIDES & YEARBOOKS

Scan Code
Year
Team
Cover
Condition
Price per book
Pub 2514
1976-77
Los Angeles Kings Media Guide



drawing of Butch Goring`s overtime goal celebration
GD-VG, Butch Goring corner picture torn out
$4.00 Cdn
Pub 2519
1980-81
Los Angeles Kings Media Guide



Charlie Simmer, Marcel Dionne, Dave Taylor
VG
$6.00 Cdn
Pub 2520
1980-81
Los Angeles Kings Media Guide



Charlie Simmer, Marcel Dionne, Dave Taylor
VG
$6.00 Cdn
Pub 1093
1981-82
Los Angeles Kings Media Guide



Mario Lessard
VG-EX
$6.00 Cdn
Pub 1095
1981-82
Los Angeles Kings Media Guide



Mario Lessard
VG
$5.00 Cdn
Pub 2521
1981-82
Los Angeles Kings Media Guide



Mario Lessard
VG
$5.00 Cdn
Pub 2522
1981-82
Los Angeles Kings Media Guide



Mario Lessard
VG
$5.00 Cdn
Pub 2523
1981-82
Los Angeles Kings Media Guide



Mario Lessard
VG
$5.00 Cdn
Pub 1096
1982-83
Los Angeles Kings Media Guide



Steve Bozek
EX
$7.00 Cdn
Pub 1097
1982-83
Los Angeles Kings Media Guide



Steve Bozek
VG-EX
$6.00 Cdn
Pub 1098
1982-83
Los Angeles Kings Media Guide



Steve Bozek
VG
$5.00 Cdn
Pub 2524
1982-83
Los Angeles Kings Media Guide



Steve Bozek
VG+
$6.00 Cdn
Pub 2525
1982-83
Los Angeles Kings Media Guide



Steve Bozek
VG
$5.00 Cdn
Pub 2526
1982-83
Los Angeles Kings Media Guide



Steve Bozek
VG, 1" crease
$4.00 Cdn
Pub 2527
1983-84
Los Angeles Kings Media Guide



Marcel Dionne collage
VG
$6.00 Cdn
Pub 2528
1983-84
Los Angeles Kings Media Guide



Marcel Dionne collage
VG
$6.00 Cdn
Pub 2529
1983-84
Los Angeles Kings Media Guide



Marcel Dionne collage
VG
$6.00 Cdn
Pub 2530
1983-84
Los Angeles Kings Media Guide



Marcel Dionne collage
VG, 1 1/2" crease
$5.00 Cdn
Pub 2532
1984-85
Los Angeles Kings Media Guide



Pat Quinn & Rogie Vachon
VG-EX
$7.00 Cdn
Pub 2533
1984-85
Los Angeles Kings Media Guide



Pat Quinn & Rogie Vachon
VG-EX
$7.00 Cdn
Pub 2531
1984-85
Los Angeles Kings Media Guide



Pat Quinn & Rogie Vachon
VG+
$6.00 Cdn
Pub 2534
1984-85
Los Angeles Kings Media Guide



Pat Quinn & Rogie Vachon
VG
$5.00 Cdn
Pub 2535
1984-85
Los Angeles Kings Media Guide



Pat Quinn & Rogie Vachon
VG
$5.00 Cdn
Pub 2536
1984-85
Los Angeles Kings Media Guide



Pat Quinn & Rogie Vachon
VG-EX, 1/2" spilt bottom spine
$5.00 Cdn
Pub 2537
1985-86
Los Angeles Kings Media Guide Yearbook



Marcel Dionne, Brian MacLellan, Dave Taylor, Jim Fox, Bernie Nicholls
VG
$5.00 Cdn
Pub 2538
1985-86
Los Angeles Kings Media Guide Yearbook



Marcel Dionne, Brian MacLellan, Dave Taylor, Jim Fox, Bernie Nicholls
VG
$5.00 Cdn
Pub 2539
1985-86
Los Angeles Kings Media Guide Yearbook



Marcel Dionne, Brian MacLellan, Dave Taylor, Jim Fox, Bernie Nicholls
VG
$5.00 Cdn
Pub 2540
1985-86
Los Angeles Kings Media Guide Yearbook



Marcel Dionne, Brian MacLellan, Dave Taylor, Jim Fox, Bernie Nicholls
VG
$5.00 Cdn
Pub 2541
1985-86
Los Angeles Kings Media Guide Yearbook



Marcel Dionne, Brian MacLellan, Dave Taylor, Jim Fox, Bernie Nicholls
VG
$5.00 Cdn
Pub 2542
1986-87
Los Angeles Kings Media Guide & Yearbook



logo - 20th Season 1967-1987
VG
$6.00 Cdn
Pub 2544
1986-87
Los Angeles Kings Media Guide & Yearbook



logo - 20th Season 1967-1987
VG
$6.00 Cdn
Pub 2543
1986-87
Los Angeles Kings Media Guide & Yearbook



logo - 20th Season 1967-1987
GD-VG
$5.00 Cdn
Pub 2545
1987-88
Los Angeles Kings Media Guide



7 slide pictures
VG+
$6.00 Cdn
Pub 2547
1987-88
Los Angeles Kings Media Guide



7 slide pictures
VG+
$6.00 Cdn
Pub 2546
1987-88
Los Angeles Kings Media Guide



7 slide pictures
GD-VG
$5.00 Cdn
Pub 2548
1988-89
Los Angeles Kings Yearbook



drawings Wayne Gretzky & Luc Robitaille
VG+
$9.00 Cdn
Pub 2549
1988-89
Los Angeles Kings Yearbook



drawings Wayne Gretzky & Luc Robitaille
VG+
$9.00 Cdn
Pub 2550
1989-90
Los Angeles Kings Media Guide



logo
NM
$12.00 Cdn
Pub 2551
1989-90
Los Angeles Kings Media Guide



logo
VG
$5.00 Cdn
Pub 2552
1990-91
Los Angeles Kings Media Guide



logo & fans
NM
$12.00 Cdn
Pub 2553
1990-91
Los Angeles Kings Media Guide



logo & fans
VG
$5.00 Cdn
Pub 2554
1991-92
Los Angeles Kings Media Guide



25th Anniversary in hologram
VG+
$6.00 Cdn
Pub 3284
1991-92
Los Angeles Kings Media Guide



25th Anniversary in hologram
VG+
$6.00 Cdn
Pub 3285
1992-93
Los Angeles Kings Media Guide



Barry Melrose & Nick Beverley
VG
$5.00 Cdn
Pub 2555
1993-94
Los Angeles Kings Media Guide



Rob Blake, Kelly Hrudey, Tomas Sandstrom, Tony Granato, Wayne Gretzky, Luc Robitaille, Jari Kurri, Bruce McNall
VG+
$6.00 Cdn
Pub 2556
1994-95
Los Angeles Kings Media Guide



player painting
VG
$5.00 Cdn
Pub 2557
1995-96
Los Angeles Kings Media Guide



Wayne Gretzky
VG+
$9.00 Cdn

MINNESOTA NORTH STARS MEDIA GUIDES

Scan Code
Year
Team
Cover
Condition
Price per book
Pub 2560
1979-80
Minnesota North Stars Guide & Record Book



drawing of players
VG-EX
$8.00 Cdn
Pub 2559
1979-80
Minnesota North Stars Guide & Record Book



drawing of players
VG+
$6.00 Cdn
Pub 2561
1979-80
Minnesota North Stars Guide & Record Book



drawing of players
VG+
$6.00 Cdn
Pub 2563
1980-81
Minnesota North Stars Guide & Record Book



Al MacAdam, Steve Payne
GD
$4.00 Cdn
Pub 2564
1981-82
Minnesota North Stars Guide & Record Book



5 pictures
VG
$5.00 Cdn
Pub 2565
1981-82
Minnesota North Stars Guide & Record Book



5 pictures
VG
$5.00 Cdn
Pub 2566
1981-82
Minnesota North Stars Guide & Record Book



5 pictures
VG
$5.00 Cdn
Pub 2567
1981-82
Minnesota North Stars Guide & Record Book



5 pictures
VG
$5.00 Cdn
Pub 2569
1983-84
Minnesota North Stars Guide & Record Book



drawing of John Mariucci
VG-EX
$7.00 Cdn
Pub 2572
1984-85
Minnesota North Stars Yearbook



Neal Broten
VG+
$6.00 Cdn
Pub 2573
1984-85
Minnesota North Stars Yearbook



Neal Broten
GD-VG
$4.00 Cdn
Pub 2574
1985-86
Minnesota North Stars Guide & Record Book



Al Shaver, team pictures
VG
$5.00 Cdn
Pub 2575
1985-86
Minnesota North Stars Guide & Record Book



Al Shaver, team pictures
VG+
$6.00 Cdn
Pub 2577
1986-87
Minnesota North Stars Guide & Record Book



Neal Broten
EX
$8.00 Cdn
Pub 2578
1986-87
Minnesota North Stars Guide & Record Book



Neal Broten
VG
$5.00 Cdn
Pub 2581
1987-88
Minnesota North Stars Guide & Record Book



Dino Ciccarelli
GD, die-cut N torn
$4.00 Cdn
Pub 2583
1988-89
Minnesota North Stars Guide & Record Book



team celebration
VG, 1 1/2" crease
$4.00 Cdn
Pub 2584
1989-90
Minnesota North Stars Guide & Record Book



player body, ice spray
VG-EX
$7.00 Cdn
Pub 2586
1990-91
Minnesota North Stars Guide & Record Book



Mike Modano, Jim Casy, Brian Bellows
VG-EX
$7.00 Cdn
Pub 2587
1990-91
Minnesota North Stars Guide & Record Book



Mike Modano, Jim Casey, Brian Bellows
VG
$5.00 Cdn
Pub 3287
1992-93
Minnesota North Stars Yearbook & Record Book



vintage & new North Stars goalie mask, cards & memorabilia
GD-VG
$4.00 Cdn

MONTREAL CANADIENS MEDIA GUIDES

Scan Code
Year
Team
Cover
Condition
Price per book
Pub 2590
1980-81
Montreal Canadiens Media Guide



Pierre Larouche, Guy Lafleur
VG
$5.00 Cdn
Pub 2591
1981-82
Montreal Canadiens Media Guide



Bob Gainey
FR-GD, bonus line-up page
$4.00 Cdn
Pub 2593
1982-83
Montreal Canadiens Media Guide



Guy Lafleur, Mario Tremblay, Bob Gainey, Gilbert Delorme, Pierre Mondou, Rick Wamsley, Keith Acton
VG+
$6.00 Cdn
Pub 2592
1982-83
Montreal Canadiens Media Guide



Guy Lafleur, Mario Tremblay, Bob Gainey, Gilbert Delorme, Pierre Mondou, Rick Wamsley, Keith Acton
VG+, 2" back crease
$5.00 Cdn
Pub 2594
1982-83
Montreal Canadiens Media Guide



Guy Lafleur, Mario Tremblay, Bob Gainey, Gilbert Delorme, Pierre Mondou, Rick Wamsley, Keith Acton
VG+, 1/2" back crease
$5.00 Cdn
Pub 2595
1983-84
Montreal Canadiens Media Guide



Mario Tremblay
VG
$5.00 Cdn
Pub 2596
1983-84
Montreal Canadiens Media Guide



Mario Tremblay
VG
$5.00 Cdn
Pub 2597
1984-85
Montreal Canadiens Media Guide



Guy Carbonneau - 75th Les Canadiens, 60th Forum
VG
$5.00 Cdn
Pub 2598
1985-86
Montreal Canadiens Fact Book



Steve Penney
VG++
$7.00 Cdn
Pub 2599
1985-86
Montreal Canadiens Fact Book



Steve Penney
VG
$5.00 Cdn
Pub 2600
1985-86
Montreal Canadiens Fact Book



Steve Penney
GD-VG
$4.00 Cdn
Pub 2601
1985-86
Montreal Canadiens Fact Book



Steve Penney
GD
$4.00 Cdn
Pub 2602
1986-87
Montreal Canadiens Fact Book



Larry Robinson holding the Stanley Cup, Bob Gainey, Gaston Gingras, Mats Naslund
VG-EX
$7.00 Cdn
Pub 2603
1986-87
Montreal Canadiens Fact Book



Larry Robinson holding the Stanley Cup, Bob Gainey, Gaston Gingras, Mats Naslund
EX
$8.00 Cdn
Pub 2604
1986-87
Montreal Canadiens Fact Book



Larry Robinson holding the Stanley Cup, Bob Gainey, Gaston Gingras, Mats Naslund
VG
$5.00 Cdn
Pub 2605
1987-88
Montreal Canadiens Yearbook



Mats Naslund / team celebration
EX
$8.00 Cdn
Pub 2606
1987-88
Montreal Canadiens Yearbook



Mats Naslund / team celebration
EX
$8.00 Cdn
Pub 2607
1988-89
Montreal Canadiens Yearbook



Mats Naslund, Guy Carbonneau, Brian Hayward, Patrick Roy, Stephane Richer, Mike McPhee
EX
$8.00 Cdn
Pub 2608
1988-89
Montreal Canadiens Yearbook



Mats Naslund, Guy Carbonneau, Brian Hayward, Patrick Roy, Stephane Richer, Mike McPhee
VG-EX
$7.00 Cdn
Pub 2609
1988-89
Montreal Canadiens Yearbook



Mats Naslund, Guy Carbonneau, Brian Hayward, Patrick Roy, Stephane Richer, Mike McPhee
VG-EX
$7.00 Cdn
Pub 2610
1989-90
Montreal Canadiens Yearbook



Pat Burns, Brian Hayward, Patrick Roy, Chris Chelios, Guy Carbonneau, team celebration
EX
$8.00 Cdn
Pub 2611
1989-90
Montreal Canadiens Yearbook



Pat Burns, Brian Hayward, Patrick Roy, Chris Chelios, Guy Carbonneau, team celebration
NM
$12.00 Cdn
Pub 2612
1990-91
Montreal Canadiens Yearbook



Patrick Roy, Stephane Richer
EX
$8.00 Cdn
Pub 2613
1990-91
Montreal Canadiens Yearbook



Patrick Roy, Stephane Richer
NM
$12.00 Cdn
Pub 2614
1991-92
Montreal Canadiens Yearbook



red jersey
VG-EX
$7.00 Cdn
Pub 3288
1991-92
Montreal Canadiens Yearbook



red jersey
VG-EX
$7.00 Cdn
Pub 3289
1992-93
Montreal Canadiens Yearbook



Patrick Roy mask close-up
NM
$12.00 Cdn
Pub 2615
1993-94
Montreal Canadiens Yearbook



team celebration, Stanley Cup
EX
$8.00 Cdn
Pub 2616
1994-95
Montreal Canadiens Yearbook



Patrick Roy
EX
$9.00 Cdn

NEW JERSEY DEVILS YEARBOOKS

Scan Code
Year
Team
Cover
Condition
Price per book
Pub 2624
1984-85
New Jersey Devils Yearbook



Mel Bridgman and kids
VG, water damage cover
$5.00 Cdn
Pub 2625
1985-86
New Jersey Devils Yearbook



Doug Sulliman, Greg Adams, Tim Higgins
VG
$5.00 Cdn
Pub 2626
1985-86
New Jersey Devils Yearbook



Doug Sulliman, Greg Adams, Tim Higgins
VG
$5.00 Cdn
Pub 2627
1985-86
New Jersey Devils Yearbook



Doug Sulliman, Greg Adams, Tim Higgins
VG
$5.00 Cdn
Pub 2628
1986-87
New Jersey Devils Yearbook



Kirk Muller
EX
$8.00 Cdn
Pub 2629
1986-87
New Jersey Devils Yearbook



Kirk Muller
VG+
$6.00 Cdn
Pub 2630
1986-87
New Jersey Devils Yearbook



Kirk Muller
VG
$5.00 Cdn
Pub 2631
1987-88
New Jersey Devils Yearbook



kids drawing
VG
$5.00 Cdn
Pub 2632
1988-89
New Jersey Devils Media Guide



Kirk Muller, Aaron Broten
VG+
$6.00 Cdn
Pub 2633
1988-89
New Jersey Devils Media Guide



Kirk Muller, Aaron Broten
VG
$5.00 Cdn
Pub 1134
1988-89
New Jersey Devils Yearbook (o/s)



Action Shots
VG, ink back cover
$7.00 Cdn
Pub 2634
1989-90
New Jersey Devils Yearbook



drawing Sean Burke, Brendan Byrne Arena
VG-EX
$7.00 Cdn
Pub 2635
1989-90
New Jersey Devils Yearbook



drawing Sean Burke, Brendan Byrne Arena
VG-EX
$7.00 Cdn
Pub 2636
1990-91
New Jersey Devils Yearbook



John MacLean
EX+
$9.00 Cdn
Pub 2637
1990-91
New Jersey Devils Yearbook



John MacLean
VG
$5.00 Cdn
Pub 2638
1991-92
New Jersey Devils Yearbook



picture collage - 10th Anniversary
EX+
$9.00 Cdn
Pub 3290
1991-92
New Jersey Devils Yearbook



picture collage - 10th Anniversary
VG+
$6.00 Cdn
Pub 3291
1992-93
New Jersey Devils Yearbook



Scott Stevens
VG+
$6.00 Cdn
Pub 3292
1992-93
New Jersey Devils Yearbook



Scott Stevens
VG
$5.00 Cdn
Pub 2639
1993-94
New Jersey Devils Yearbook



Jacques Lemaire collage, Larry Robinson
EX
$9.00 Cdn
Pub 2640
1994-95
New Jersey Devils Yearbook



Jacques Lemaire, Scott Stevens, Patrick Roy
VG-EX
$7.00 Cdn

NEW YORK ISLANDERS MEDIA GUIDES & YEARBOOKS

Scan Code
Year
Team
Cover
Condition
Price per book
Pub 1135
1976-77
New York Islanders Yearbook (o/s)



Bryan Trottier
NM-MT
$10.00 Cdn
Pub 1136
1976-77
New York Islanders Yearbook (o/s)



Bryan Trottier
EX
$8.00 Cdn
Pub 1137
1976-77
New York Islanders Yearbook (o/s)



Bryan Trottier
VG-EX
$6.00 Cdn
Pub 1138
1976-77
New York Islanders Yearbook (o/s)



Bryan Trottier
VG
$5.00 Cdn
Pub 2643
1979-80
New York Islanders Media Guide



Bryan Trottier
VG, writing on back
$3.00 Cdn
Pub 1100
1985-86
New York Islanders Media Guide



Mike Bossy, Bryan Trottier, Brent Sutter, John Tonelli
VG++
$9.00 Cdn
Pub 2658
1985-86
New York Islanders Media Guide



Mike Bossy, Bryan Trottier, Brent Sutter, John Tonelli
VG++
$6.00 Cdn
Pub 2659
1985-86
New York Islanders Media Guide



Mike Bossy, Bryan Trottier, Brent Sutter, John Tonelli
VG++
$6.00 Cdn
Pub 2661
1986-87
New York Islanders Media Guide



Terry Simpson, Al Arbour
VG++
$6.00 Cdn
Pub 2662
1986-87
New York Islanders Media Guide



Terry Simpson, Al Arbour
VG+
$6.00 Cdn
Pub 2663
1986-87
New York Islanders Media Guide



Terry Simpson, Al Arbour
VG
$5.00 Cdn
Pub 1140
1986-87
New York Islanders Yearbook (o/s)



Kelly Hrudey / Denis Potvin / Brent Sutter - Jewel of the Nile
VG-EX
$8.00 Cdn
Pub 1141
1986-87
New York Islanders Yearbook (o/s)



Kelly Hrudey / Denis Potvin / Brent Sutter - Jewel of the Nile
VG
$5.00 Cdn
Pub 1101
1987-88
New York Islanders Media Guide



Kelly Hrudey, Pat LaFontaine
VG++
$9.00 Cdn
Pub 2664
1987-88
New York Islanders Media Guide



Kelly Hrudey, Pat LaFontaine
VG-EX
$7.00 Cdn
Pub 2665
1987-88
New York Islanders Media Guide



Kelly Hrudey, Pat LaFontaine
VG
$5.00 Cdn
Pub 1102
1988-89
New York Islanders Media Guide



Mikko Makela, Bryan Trottier, Pat LaFontaine, Kelly Hrudey
EX
$8.00 Cdn
Pub 2666
1988-89
New York Islanders Media Guide



Mikko Makela, Bryan Trottier, Pat LaFontaine, Kelly Hrudey
VG+
$6.00 Cdn
Pub 2667
1988-89
New York Islanders Media Guide



Mikko Makela, Bryan Trottier, Pat LaFontaine, Kelly Hrudey
VG+
$6.00 Cdn
Pub 1142
1988-89
New York Islanders Yearbook (o/s)



Bryan Trottier / Brent Sutter / Pat LaFontaine / Kelly Hrudey
VG
$4.00 Cdn
Pub 1143
1988-89
New York Islanders Yearbook (o/s)



Bryan Trottier / Brent Sutter / Pat LaFontaine / Kelly Hrudey
GD, 1/4" tear.
$3.00 Cdn
Pub 2668
1989-90
New York Islanders Media Guide



David Volek
VG
$5.00 Cdn
Pub 2669
1989-90
New York Islanders Media Guide



David Volek
VG
$5.00 Cdn
Pub 2670
1990-91
New York Islanders Media Guide



Pat LaFontaine
EX, tear back cover
$5.00 Cdn
Pub 2671
1990-91
New York Islanders Media Guide



Pat LaFontaine
EX+
$9.00 Cdn
Pub 2672
1991-92
New York Islanders Media Guide



newspaper headlines, Islanders 20th Anniversary
NM
$12.00 Cdn
Pub 3293
1992-93
New York Islanders Media Guide



Don Maloney, Al Arbour, Pierre Turgeon, Steve Thomas, Ray Ferraro, ?, Scott Lachance, Derek King
VG
$5.00 Cdn
Pub 3294
1992-93
New York Islanders Media Guide



Don Maloney, Al Arbour, Pierre Turgeon, Steve Thomas, Ray Ferraro, ?, Scott Lachance, Derek King
VG
$5.00 Cdn
Pub 2673
1993-94
New York Islanders Media Guide



Pierre Turgeon & player collage
VG
$5.00 Cdn
Pub 2674
1994-95
New York Islanders Media Guide & Yearbook



Lorne Henning
EX
$8.00 Cdn
Pub 2675
1995-96
New York Islanders Media Guide



Fisherman white jersey, Mike Milbury
VG
$5.00 Cdn

NEW YORK RANGERS YEARBOOKS

Scan Code
Year
Team
Cover
Condition
Price per book
Pub 2060
1979-80
New York Rangers Yearbook



John Davidson, Don Maloney & Don Murdoch
VG, loose center page
$5.00 Cdn
Pub 2676
1979-80
New York Rangers Yearbook



John Davidson, Don Maloney & Don Murdoch
VG
$5.00 Cdn
Pub 2677
1979-80
New York Rangers Yearbook



John Davidson, Don Maloney & Don Murdoch
VG
$5.00 Cdn
Pub 2679
1980-81
New York Rangers Yearbook



John Davidson, Phil Esposito, Ron Duguay, Don Maloney, Anders Hedberg, Ulf Nilsson
VG
$5.00 Cdn
Pub 2680
1980-81
New York Rangers Yearbook



John Davidson, Phil Esposito, Ron Duguay, Don Maloney, Anders Hedberg, Ulf Nilsson
VG
$5.00 Cdn
Pub 2681
1980-81
New York Rangers Yearbook



John Davidson, Phil Esposito, Ron Duguay, Don Maloney, Anders Hedberg, Ulf Nilsson
VG
$5.00 Cdn
Pub 2678
1980-81
New York Rangers Yearbook



John Davidson, Phil Esposito, Ron Duguay, Don Maloney, Anders Hedberg, Ulf Nilsson
VG, 1 3/4" crease
$4.00 Cdn
Pub 2682
1981-82
New York Rangers Yearbook



player collage
VG++
$6.00 Cdn
Pub 2683
1981-82
New York Rangers Yearbook



player collage
VG
$5.00 Cdn
Pub 2684
1981-82
New York Rangers Yearbook



player collage
VG
$5.00 Cdn
Pub 2685
1981-82
New York Rangers Yearbook



player collage
GD, cup drink stain
$4.00 Cdn
Pub 2687
1982-83
New York Rangers Yearbook



Don Maloney, Barry Beck, Anders Hedberg, Ulf Nilsson, Ed Johnstone, Dave Maloney
VG
$5.00 Cdn
Pub 2689
1984-85
New York Rangers Yearbook



Barry Beck, Pierre Larouche, Don Maloney, Mark Pavelich, Glen Hanlon
VG+
$6.00 Cdn
Pub 2690
1984-85
New York Rangers Yearbook



Barry Beck, Pierre Larouche, Don Maloney, Mark Pavelich, Glen Hanlon
VG-EX
$7.00 Cdn
Pub 2691
1985-86
New York Rangers Yearbook



Barry Beck, Ron Greschner, Glen Hanlon
VG+
$6.00 Cdn
Pub 2692
1985-86
New York Rangers Yearbook



Barry Beck, Ron Greschner, Glen Hanlon
VG
$5.00 Cdn
Pub 2693
1986-87
New York Rangers Yearbook



Phil Esposito, Ted Sator, John Vanbiesbrouck, Statue of Liberty
NM
$12.00 Cdn
Pub 2694
1986-87
New York Rangers Yearbook



Phil Esposito, Ted Sator, John Vanbiesbrouck, Statue of Liberty
EX+
$9.00 Cdn
Pub 2695
1986-87
New York Rangers Yearbook



Phil Esposito, Ted Sator, John Vanbiesbrouck, Statue of Liberty
EX
$8.00 Cdn
Pub 2696
1987-88
New York Rangers Yearbook



Phil Esposito, Michel Bergeron, Marcel Dionne, Ron Greschner, Don Maloney, John Vanbiesbrouck, Ron Duguay
VG-EX
$7.00 Cdn
Pub 2697
1987-88
New York Rangers Yearbook



Phil Esposito, Michel Bergeron, Marcel Dionne, Ron Greschner, Don Maloney, John Vanbiesbrouck, Ron Duguay
EX+
$9.00 Cdn
Pub 2698
1988-89
New York Rangers Yearbook



James Patrick, Jan Erixon, John Vanbiesbrouck, Ulf Dahlen, Brian Leetch
VG-EX
$7.00 Cdn
Pub 2699
1988-89
New York Rangers Yearbook



James Patrick, Jan Erixon, John Vanbiesbrouck, Ulf Dahlen, Brian Leetch
VG
$5.00 Cdn
Pub 2700
1989-90
New York Rangers Yearbook



Brian Leetch, Tony Granato
EX+
$9.00 Cdn
Pub 2702
1990-91
New York Rangers Yearbook



Brian Leetch, Bernie Nicholls, Mike Gartner
VG+
$6.00 Cdn
Pub 2703
1990-91
New York Rangers Yearbook



Brian Leetch, Bernie Nicholls, Mike Gartner
VG
$5.00 Cdn
Pub 2704
1991-92
New York Rangers Media Guide



Mike Richter, Brian Leetch
VG+
$6.00 Cdn
Pub 3295
1991-92
New York Rangers Media Guide



Mike Richter, Brian Leetch
VG
$5.00 Cdn
Pub 2705
1993-94
New York Rangers Media Guide



Mark Messier, Eddie Giacomin, Brad Park, Mike Keenan, Adam Graves, Brian Leetch, Mike Richter, Mark Messier, Brian Leetch
EX+
$9.00 Cdn
Pub 2706
1994-95
New York Rangers Media Guide



Mark Messier holding Stanley Cup
VG+
$6.00 Cdn
Pub 2707
1995-96
New York Rangers Media Guide



New York Rangers Memorabilia
70th Anniversary Season
VG
$5.00 Cdn

OTTAWA SENATORS YEARBOOKS

Scan Code
Year
Team
Cover
Condition
Price per book
Pub 2708
1993-94
Ottawa Senators Yearbook



Alexei Yashin, Alexandre Daigle
VG-EX
$7.00 Cdn
Pub 2709
1994-95
Ottawa Senators Yearbook



players walking down hallway
VG+
$6.00 Cdn
Pub 2710
1995-96
Ottawa Senators Yearbook



Stan Neckar, Radek Bonk, Martin Straka
VG
$5.00 Cdn

PHILADELPHIA FLYERS YEARBOOKS

Scan Code
Year
Team
Cover
Condition
Price per book
Pub 2712
1979-80
Philadelphia Flyers Fact Book



Bobby Clarke / Frank Bathe, Paul Holmgren, Bob Dailey / Bill Barber, Bobby Clarke, Bob Dailey
GD-VG, writing on page 20
$5.00 Cdn
Pub 2715
1982-83
Philadelphia Flyers Yearbook
includes 82-83 Maine Mariners



Brad Marsh, Tim Kerr, Rick St Croix, Ron Flockhart, Ilkka Sinisalo
VG
$6.00 Cdn
Pub 2716
1982-83
Philadelphia Flyers Yearbook
includes 82-83 Maine Mariners



Brad Marsh, Tim Kerr, Rick St Croix, Ron Flockhart, Ilkka Sinisalo
GD, 1" crease, spots
$5.00 Cdn
Pub 2720
1983-84
Philadelphia Flyers Yearbook



Bobby Clarke
VG
$6.00 Cdn
Pub 2718
1983-84
Philadelphia Flyers Yearbook



Bobby Clarke
VG
$6.00 Cdn
Pub 2721
1984-85
Philadelphia Flyers Official Yearbook



Brian Propp
VG+
$7.00 Cdn
Pub 2723
1985-86
Philadelphia Flyers Official Yearbook



Pelle Lindbergh
VG
$6.00 Cdn
Pub 2725
1986-87
Philadelphia Flyers Official Yearbook



Mark Howe - Flyers 20th Anniversary
VG
$6.00 Cdn
Pub 2727
1987-88
Philadelphia Flyers Yearbook



Ron Hextall
VG
$6.00 Cdn
Pub 2730
1988-89
Philadelphia Flyers Yearbook



painting player collage
VG+
$7.00 Cdn
Pub 2731
1989-90
Philadelphia Flyers Yearbook



Tim Kerr, Dave Poulin, Mark Howe, Ron Hextall, Brian Propp, Rick Tocchet, Ron Sutter
VG
$6.00 Cdn
Pub 2732
1989-90
Philadelphia Flyers Yearbook



Tim Kerr, Dave Poulin, Mark Howe, Ron Hextall, Brian Propp, Rick Tocchet, Ron Sutter
VG
$6.00 Cdn
Pub 2734
1990-91
Philadelphia Flyers Yearbook



Flyers hockey equipment
EX
$8.00 Cdn
Pub 2733
1990-91
Philadelphia Flyers Yearbook



Flyers hockey equipment
VG
$6.00 Cdn
Pub 2735
1990-91
Philadelphia Flyers Yearbook



Flyers hockey equipment
GD
$4.00 Cdn
Pub 2736
1991-92
Philadelphia Flyers Yearbook



Mike Ricci, player collage
VG-EX
$8.00 Cdn
Pub 3298
1992-93
Philadelphia Flyers Yearbook



Kevin Dineen, Dominic Roussel, Mark Recchi, Eric Lindros, Rod Brind`Amour
EX+
$8.00 Cdn
Pub 2737
1993-94
Philadelphia Flyers Yearbook



Garry Galley, Tommy Soderstrom, Mark Recchi, Eric Lindros
VG
$5.00 Cdn
Pub 2738
1995-96
Philadelphia Flyers Yearbook



Mikael Renberg, John LeClair, Eric Lindros, Ron Hextall, Rod Brind`Amour, Eric Desjardins
VG
$5.00 Cdn

PITTSBURGH PENGUINS MEDIA GUIDES

Scan Code
Year
Team
Cover
Condition
Price per book
Pub 2740
1977-78
Pittsburgh Penguins Fact Book



Dave Burrows
VG+
$7.00 Cdn
Pub 2741
1979-80
Pittsburgh Penguins Fact Book



George Ferguson, Randy Carlyle
VG, edge stain, 2 cut-outs top of page 12, 24
$3.00 Cdn
Pub 2743
1980-81
Pittsburgh Penguins Fact Book



Rick Kehoe
VG
$5.00 Cdn
Pub 2744
1980-81
Pittsburgh Penguins Fact Book



Rick Kehoe
FR, 3" back crease
$3.00 Cdn
Pub 2745
1981-82
Pittsburgh Penguins Fact Book



Rick Kehoe - Lady Byng Trophy, Randy Carlyle - Norris Trophy
VG
$5.00 Cdn
Pub 2747
1982-83
Pittsburgh Penguins Fact Book



Michel Dion collage
VG
$5.00 Cdn
Pub 2748
1982-83
Pittsburgh Penguins Fact Book



Michel Dion collage
autographed inside: "To Marsha gee ... you were great!
Wayne Gretzky 99 "
$ Cdn
Pub 2749
1983-84
Pittsburgh Penguins Fact Book



Doug Sheddon, Rick Kehoe, Randy Carlyle, Pat Boutette, Mitch Lamoureux
EX
$8.00 Cdn
Pub 2750
1983-84
Pittsburgh Penguins Fact Book



Doug Sheddon, Rick Kehoe, Randy Carlyle, Pat Boutette, Mitch Lamoureux
VG
$5.00 Cdn
Pub 2760
1986-87
Pittsburgh Penguins Year Book



Penguins memorabilia - 20th Anniversary 1967-1987
NM
$12.00 Cdn
Pub 2762
1987-88
Pittsburgh Penguins Yearbook



Mario Lemieux, team logo puck
FR
$5.00 Cdn
Pub 2764
1989-90
Pittsburgh Penguins Yearbook



Paul Coffey, Rob Brown, Tom Barrasso, Mario Lemieux - 41st NHL All Star Game logo
EX+
$10.00 Cdn
Pub 2768
1991-92
Pittsburgh Penguins Guide & Record Book



Stanley Cup collage - Penguins 25th Anniversary
VG+
$6.00 Cdn
Pub 3299
1991-92
Pittsburgh Penguins Guide & Record Book



Stanley Cup collage - Penguins 25th Anniversary
VG-EX
$7.00 Cdn

QUEBEC NORDIQUES MEDIA GUIDES

Scan Code
Year
Team
Cover
Condition
Price per book
Pub 2774
1980-81
Quebec Nordiques Yearbook



city on globe drawing
VG
$5.00 Cdn
Pub 2775
1980-81
Quebec Nordiques Yearbook



city on globe drawing
VG, 1 1/2" back crease
$4.00 Cdn
Pub 2776
1981-82
Quebec Nordiques Yearbook



drawings Anton Stastny, Peter Stastny, Marion Stastny
VG
$5.00 Cdn
Pub 2777
1981-82
Quebec Nordiques Yearbook



drawings Anton Stastny, Peter Stastny, Marion Stastny
FR, creased cover
$4.00 Cdn
Pub 2778
1982-83
Quebec Nordiques Yearbook



painting player collage
VG-EX
$7.00 Cdn
Pub 2779
1982-83
Quebec Nordiques Yearbook



painting player collage
VG+
$6.00 Cdn
Pub 2780
1982-83
Quebec Nordiques Yearbook



painting player collage
VG
$5.00 Cdn
Pub 2781
1982-83
Quebec Nordiques Yearbook



painting player collage
VG
$5.00 Cdn
Pub 2782
1982-83
Quebec Nordiques Yearbook



painting player collage
VG
$5.00 Cdn
Pub 2783
1982-83
Quebec Nordiques Yearbook



painting player collage
GD
$4.00 Cdn
Pub 2784
1983-84
Quebec Nordiques Yearbook



Daniel Bouchard, Michel Goulet, Marian Stastny, Anton Stastny, Dale Hunter, Peter Stastny
VG++
$6.00 Cdn
Pub 2786
1983-84
Quebec Nordiques Yearbook



Daniel Bouchard, Michel Goulet, Marian Stastny, Anton Stastny, Dale Hunter, Peter Stastny
VG++
$6.00 Cdn
Pub 2785
1983-84
Quebec Nordiques Yearbook



Daniel Bouchard, Michel Goulet, Marian Stastny, Anton Stastny, Dale Hunter, Peter Stastny
VG+
$6.00 Cdn
Pub 2787
1983-84
Quebec Nordiques Yearbook



Daniel Bouchard, Michel Goulet, Marian Stastny, Anton Stastny, Dale Hunter, Peter Stastny
VG
$5.00 Cdn
Pub 2788
1984-85
Quebec Nordiques Yearbook



Nordiques memorabilia
VG
$5.00 Cdn
Pub 2789
1984-85
Quebec Nordiques Yearbook



Nordiques memorabilia
VG
$5.00 Cdn
Pub 2790
1984-85
Quebec Nordiques Yearbook



Nordiques memorabilia
VG+
$6.00 Cdn
Pub 2791
1985-86
Quebec Nordiques Media Guide



Nordiques skate & stick blade
VG
$5.00 Cdn
Pub 2792
1985-86
Quebec Nordiques Media Guide



Nordiques skate & stick blade
VG
$5.00 Cdn
Pub 2794
1986-87
Quebec Nordiques Official Yearbook



Rendezvous 87 NHL All Star Game logo, pucks
NM
$12.00 Cdn
Pub 2793
1986-87
Quebec Nordiques Official Yearbook



Rendezvous 87 NHL All Star Game logo, pucks
VG-EX
$7.00 Cdn
Pub 2795
1986-87
Quebec Nordiques Official Yearbook



Rendezvous 87 NHL All Star Game logo, pucks
VG
$5.00 Cdn
Pub 2796
1987-88
Quebec Nordiques Official Year Book



looking up at 2 players face-off
EX
$8.00 Cdn
Pub 2797
1987-88
Quebec Nordiques Official Year Book



looking up at 2 players face-off
VG-EX
$7.00 Cdn
Pub 2798
1988-89
Quebec Nordiques Official Year Book



player celebration - 10th Anniversary
EX+
$9.00 Cdn
Pub 2799
1988-89
Quebec Nordiques Official Year Book



player celebration - 10th Anniversary
VG
$5.00 Cdn
Pub 2800
1989-90
Quebec Nordiques Official Yearbook



face-off, media equipment
NM
$12.00 Cdn
Pub 2801
1989-90
Quebec Nordiques Official Yearbook



face-off, media equipment
VG+
$6.00 Cdn
Pub 2803
1990-91
Quebec Nordiques Official Yearbook



Joe Sakic, Guy Lafleur, Michel Petit
VG
$6.00 Cdn
Pub 3301
1991-92
Quebec Nordiques Official Yearbook



Joe Sakic, Mats Sundin celebration
VG+
$6.00 Cdn
Pub 2804
1991-92
Quebec Nordiques Official Yearbook



Joe Sakic, Mats Sundin celebration
VG+
$6.00 Cdn
Pub 3302
1991-92
Quebec Nordiques Official Yearbook



Joe Sakic, Mats Sundin celebration
VG
$5.00 Cdn
Pub 3303
1992-93
Quebec Nordiques Yearbook



Mats Sundin, Bill Lindsay, Joe Sakic, Owen Nolan
VG+
$6.00 Cdn
Pub 2805
1993-94
Quebec Nordiques Yearbook



water color player over skyline - 15th Anniversary
EX+
$9.00 Cdn
Pub 2806
1994-95
Quebec Nordiques Yearbook



Wendel Clark, Owen Nolan, Steven Finn, Peter Forsberg, Stephane Fiset, Joe Sakic
VG-EX
$7.00 Cdn

SAN JOSE SHARKS INFORMATION GUIDES

Scan Code
Year
Team
Cover
Condition
Price per book
Pub 2808
1993-94
San Jose Sharks Information Guide



large Shark fin inside cityscape
VG-EX
$7.00 Cdn
Pub 2809
1994-95
San Jose Sharks Information Guide



Sharks equipment - 1995 NHL All Star Game logo
VG-EX
$7.00 Cdn
Pub 2810
1995-96
San Jose Sharks Information Guide



Sharks ticket collage - 5th Anniversary 1991-1996
VG-EX
$7.00 Cdn

St. LOUIS BLUES MEDIA GUIDES & YEARBOOKS

Scan Code
Year
Team
Cover
Condition
Price per book
Pub 2811
1976-77
St. Louis Blues Official Guide



Emile Francis behind the players bench
GD-VG
$5.00 Cdn
Pub 2813
1979-80
St. Louis Blues Official Guide



painting Ed Staniowski, Television camera
GD
$4.00 Cdn
Pub 2814
1979-80
St. Louis Blues Official Guide



painting Ed Staniowski, Television camera
GD
$4.00 Cdn
Pub 2815
1979-80
St. Louis Blues Official Guide



painting Ed Staniowski, Television camera
VG
$5.00 Cdn
Pub 2817
1980-81
St. Louis Blues Official Guide



painting Bernie Federko, Joe Micheletti?, Dan Kelly, Gus Kyle
VG
$5.00 Cdn
Pub 2818
1980-81
St. Louis Blues Official Guide



painting Bernie Federko, Joe Micheletti?, Dan Kelly, Gus Kyle
VG
$5.00 Cdn
Pub 2819
1980-81
St. Louis Blues Official Guide



painting Bernie Federko, Joe Micheletti?, Dan Kelly, Gus Kyle
VG
$5.00 Cdn
Pub 1105
1981-82
St. Louis Blues Official Guide



drawing of Mike Liut being interviewed
VG
$5.00 Cdn
Pub 2820
1981-82
St. Louis Blues Official Guide



drawing of Mike Liut being interviewed
VG
$5.00 Cdn
Pub 2821
1981-82
St. Louis Blues Official Guide



drawing of Mike Liut being interviewed
VG
$5.00 Cdn
Pub 2823
1981-82
St. Louis Blues Official Guide



drawing of Mike Liut being interviewed
VG
$5.00 Cdn
Pub 2822
1981-82
St. Louis Blues Official Guide



drawing of Mike Liut being interviewed
GD
$4.00 Cdn
Pub 2824
1982-83
St. Louis Blues Official Guide



Emile Francis drawing collage
VG
$5.00 Cdn
Pub 1106
1983-84
St. Louis Blues Media Guide



Brian Sutter
EX
$7.00 Cdn
Pub 1107
1983-84
St. Louis Blues Media Guide



Brian Sutter
VG-EX
$6.00 Cdn
Pub 1108
1983-84
St. Louis Blues Media Guide



Brian Sutter
VG
$5.00 Cdn
Pub 2825
1983-84
St. Louis Blues Media Guide



Brian Sutter
VG
$5.00 Cdn
Pub 1109
1983-84
St. Louis Blues Media Guide



Brian Sutter
GD
$3.00 Cdn
Pub 2827
1984-85
St. Louis Blues Official Guide



St. Louis Arch & white jersey
VG+
$6.00 Cdn
Pub 2828
1984-85
St. Louis Blues Official Guide



St. Louis Arch & white jersey
VG+
$6.00 Cdn
Pub 2826
1984-85
St. Louis Blues Official Guide



St. Louis Arch & white jersey
VG
$5.00 Cdn
Pub 1111
1985-86
St. Louis Blues Media Guide



St. Louis Arena
EX
$7.00 Cdn
Pub 1112
1985-86
St. Louis Blues Media Guide



St. Louis Arena
VG-EX
$6.00 Cdn
Pub 2829
1985-86
St. Louis Blues Media Guide



St. Louis Arena
VG+
$6.00 Cdn
Pub 1113
1985-86
St. Louis Blues Media Guide



St. Louis Arena
VG
$5.00 Cdn
Pub 2830
1985-86
St. Louis Blues Media Guide



St. Louis Arena
VG
$5.00 Cdn
Pub 2831
1985-86
St. Louis Blues Media Guide



St. Louis Arena
GD-VG, stains
$3.00 Cdn
Pub 2832
1986-87
St. Louis Blues Media Guide



Blues memorabilia - Blues 20th Anniversary
VG++
$6.00 Cdn
Pub 2833
1986-87
St. Louis Blues Media Guide



Blues memorabilia - Blues 20th Anniversary
VG++
$6.00 Cdn
Pub 2834
1986-87
St. Louis Blues Media Guide



Blues memorabilia - Blues 20th Anniversary
VG++
$6.00 Cdn
Pub 2835
1987-88
St. Louis Blues Media Guide



painting Ron Flockhart, ? , Rick Wamsley
VG
$5.00 Cdn
Pub 2837
1988-89
St. Louis Blues Media Guide



drawing Brian Sutter, Bob Berry, Joe Micheletti
VG+
$6.00 Cdn
Pub 2836
1988-89
St. Louis Blues Media Guide



drawing Brian Sutter, Bob Berry, Joe Micheletti
VG
$5.00 Cdn
Pub 2838
1989-90
St. Louis Blues Media Guide



Dan Kelly collage
VG+
$6.00 Cdn
Pub 2839
1989-90
St. Louis Blues Media Guide



Dan Kelly collage
VG
$5.00 Cdn
Pub 2840
1990-91
St. Louis Blues Media Guide



Brett Hull, Curtis Joseph, Rick Meagher
VG, 2" crease
$4.00 Cdn
Pub 3304
1991-92
St. Louis Blues Media Guide



drawing player collage - Blues 25th Anniversary
VG-EX
$7.00 Cdn
Pub 2841
1991-92
St. Louis Blues Media Guide



drawing player collage - Blues 25th Anniversary
VG+
$6.00 Cdn
Pub 3305
1992-93
St. Louis Blues Media Guide



Brett Hull
VG-EX, 1/4" tear
$7.00 Cdn
Pub 2842
1993-94
St. Louis Blues Media Guide



Curtis Joseph
NM
$12.00 Cdn
Pub 2843
1994-95
St. Louis Blues Media Guide



Mike Keenan, Kiel Center Inaugural Season
VG
$5.00 Cdn
Pub 2844
1995-96
St. Louis Blues Media Guide



large logo
VG+, spiral binding
$6.00 Cdn

TAMPA BAY LIGHTNING OFFICIAL GUIDES

Scan Code
Year
Team
Cover
Condition
Price per book
Pub 2845
1993-94
Tampa Bay Lightning Official Guide



Wayne Cashman, Terry Crisp, Rob Zamuner, Brian Bradley
VG+
$6.00 Cdn
Pub 2846
1994-95
Tampa Bay Lightning Official Guide



Chris Gratton, Daren Puppa, Roman Hamrlik
VG++
$6.00 Cdn
Pub 2847
1995-96
Tampa Bay Lightning Official Guide



Roman Hamrlik
VG-EX
$7.00 Cdn

TORONTO MAPLE LEAFS MEDIA GUIDES

Scan Code
Year
Team
Cover
Condition
Price per book
Pub 2849
1979-80
Toronto Maple Leafs Fact Book



Mike Palmateer, Borje Salming
VG
$5.00 Cdn
Pub 2850
1979-80
Toronto Maple Leafs Fact Book



Mike Palmateer, Borje Salming
VG
$5.00 Cdn
Pub 2853
1979-80
Toronto Maple Leafs Fact Book



Mike Palmateer, Borje Salming
VG
$5.00 Cdn
Pub 2854
1979-80
Toronto Maple Leafs Fact Book



Mike Palmateer, Borje Salming
VG
$5.00 Cdn
Pub 2855
1979-80
Toronto Maple Leafs Fact Book



Mike Palmateer, Borje Salming
VG
$5.00 Cdn
Pub 2856
1979-80
Toronto Maple Leafs Fact Book



Mike Palmateer, Borje Salming
VG, 3/4" corner crease
$4.00 Cdn
Pub 2858
1981-82
Toronto Maple Leafs Fact Book



painting, Harold Ballard, King Clancy, celebrity collage, Maple Leaf Gardens - Leafs 50th Anniversary
GD
$4.00 Cdn
Pub 1114
1982-83
Toronto Maple Leafs Fact Book



Rick Vaive 50th Goal action shot
VG
$5.00 Cdn
Pub 1115
1982-83
Toronto Maple Leafs Fact Book



Rick Vaive 50th Goal action shot
GD, 2" cover tear
$3.00 Cdn
Pub 2859
1982-83
Toronto Maple Leafs Fact Book



Rick Vaive 50th Goal action shot
VG
$5.00 Cdn
Pub 2861
1983-84
Toronto Maple Leafs Fact Book



John Anderson, Rick Vaive, Dan Daoust, Walt Poddubny, Peter Ihnacak, Gaston Gingras
Autographed inside: Harold E. Ballard
VG+, & ticket stub
$ Cdn
Pub 2863
1983-84
Toronto Maple Leafs Fact Book



John Anderson, Rick Vaive, Dan Daoust, Walt Poddubny, Peter Ihnacak, Gaston Gingras
VG
$5.00 Cdn
Pub 2864
1984-85
Toronto Maple Leafs Yearbook



Allan Bester, Rick Vaive
VG
$5.00 Cdn
Pub 2866
1985-86
Toronto Maple Leafs Official Yearbook



Wayne Gretzky Oilers - Leafs Don Edwards, Gary Nylund, Borje Salming
VG+
$6.00 Cdn
Pub 2867
1985-86
Toronto Maple Leafs Official Yearbook



Wayne Gretzky Oilers - Leafs Don Edwards, Gary Nylund, Borje Salming
VG
$5.00 Cdn
Pub 2868
1985-86
Toronto Maple Leafs Official Yearbook



Wayne Gretzky Oilers - Leafs Don Edwards, Gary Nylund, Borje Salming
VG
$5.00 Cdn
Pub 2869
1985-86
Toronto Maple Leafs Official Yearbook



Wayne Gretzky Oilers - Leafs Don Edwards, Gary Nylund, Borje Salming
VG-EX
$7.00 Cdn
Pub 2872
1986-87
Toronto Maple Leafs Official Yearbook



Tom Fergus, Borje Salming, Vincent Damphousse celebration
VG-EX
$7.00 Cdn
Pub 2873
1987-88
Toronto Maple Leafs Yearbook



Wendel Clark
VG-EX
$7.00 Cdn
Pub 2876
1988-89
Toronto Maple Leafs Fact Book



drawing large logo, city skyline, Toronto vs Chicago
VG
$5.00 Cdn
Pub 2877
1989-90
Toronto Maple Leafs Fact Book



Vincent Damphousse
EX+
$9.00 Cdn
Pub 2879
1990-91
Toronto Maple Leafs Fact Book



Vincent Damphousse, Ed Olczyk, Gary Leeman
NM-MT
$12.00 Cdn
Pub 3307
1991-92
Toronto Maple Leafs Year Book



historical player collage
VG-EX
$7.00 Cdn

VANCOUVER CANUCKS YEARBOOKS

Scan Code
Year
Team
Cover
Condition
Price per book
Pub 2885
1977-78
Vancouver Canucks Official Yearbook



Don Lever, Chris Oddleifson, Dennis Ververgaert
VG+
$6.00 Cdn
Pub 2886
1980-81
Vancouver Canucks Official Yearbook



Dave "Tiger" Williams, Stan Smyl
VG
$5.00 Cdn
Pub 2887
1980-81
Vancouver Canucks Official Yearbook



Dave "Tiger" Williams, Stan Smyl
VG
$5.00 Cdn
Pub 2888
1980-81
Vancouver Canucks Official Yearbook



Dave "Tiger" Williams, Stan Smyl
VG
$5.00 Cdn
Pub 2890
1981-82
Vancouver Canucks Official Yearbook



Darcy Rota vs Mike Palmateer
VG+
$6.00 Cdn
Pub 2891
1982-83
Vancouver Canucks Official Yearbook



Stan Smyl, Kevin McCarthy with Clarence Campbell Conference Championship Trophy, fans
VG
$5.00 Cdn
Pub 2892
1982-83
Vancouver Canucks Official Yearbook



Stan Smyl, Kevin McCarthy with Clarence Campbell Conference Championship Trophy, fans
VG
$5.00 Cdn
Pub 2893
1983-84
Vancouver Canucks Official Yearbook



player collage
VG+
$6.00 Cdn
Pub 2894
1983-84
Vancouver Canucks Official Yearbook



player collage
VG
$5.00 Cdn
Pub 2895
1983-84
Vancouver Canucks Official Yearbook



player collage
VG
$5.00 Cdn
Pub 2896
1983-84
Vancouver Canucks Official Yearbook



player collage
VG
$5.00 Cdn
Pub 2897
1983-84
Vancouver Canucks Official Yearbook



player collage
GD-VG
$4.00 Cdn
Pub 2898
1984-85
Vancouver Canucks Official Yearbook



skate logo
VG+
$6.00 Cdn
Pub 2899
1984-85
Vancouver Canucks Official Yearbook



skate logo
VG
$5.00 Cdn
Pub 2900
1985-86
Vancouver Canucks Official Yearbook



player drawing, skate logo
VG-EX
$7.00 Cdn
Pub 2901
1985-86
Vancouver Canucks Official Yearbook



player drawing, skate logo
VG
$5.00 Cdn
Pub 2902
1985-86
Vancouver Canucks Official Yearbook



player drawing, skate logo
VG
$5.00 Cdn
Pub 2903
1985-86
Vancouver Canucks Official Yearbook



player drawing, skate logo
VG
$5.00 Cdn
Pub 2980
1986-87
Vancouver Canucks Guide & Record Book - Media Edition (o/s)



large skate logo
GD, cerlox binding, duo-tang inner pockets
$6.00 Cdn
Pub 2904
1986-87
Vancouver Canucks Official Year Book



Michel Petit, Richard Brodeur, Tony Tanti, Moe Lemay, Patrik Sundstrom, Doug Halward, Craig Coxe, Stan Smyl, Petri Skriko
VG
$5.00 Cdn
Pub 2908
1988-89
Vancouver Canucks Official Year Book



Stan Smyl
EX
$8.00 Cdn
Pub 2909
1989-90
Vancouver Canucks Official Year Book



Trevor Linden - Canucks 20th Anniversary 1970-1990
EX
$8.00 Cdn
Pub 2909
1989-90
Vancouver Canucks Official Year Book



Trevor Linden - Canucks 20th Anniversary 1970-1990
VG-EX
$7.00 Cdn
Pub 2911
1990-91
Vancouver Canucks Official Yearbook



Canuck jerseys & equipment
VG-EX
$7.00 Cdn
Pub 2911
1990-91
Vancouver Canucks Official Yearbook



Canuck jerseys & equipment
VG
$5.00 Cdn
Pub 3309
1991-92
Vancouver Canucks Official Yearbook



painting Trevor Linden
NM
$12.00 Cdn
Pub 3309
1991-92
Vancouver Canucks Official Yearbook



painting Trevor Linden
EX
$8.00 Cdn
Pub 3309
1991-92
Vancouver Canucks Official Yearbook



painting Trevor Linden
VG-EX
$7.00 Cdn
Pub 3312
1992-93
Vancouver Canucks Official Yearbook



Pavel Bure, Pat Quinn, Kirk McLean, Ryan Walter
VG+
$6.00 Cdn
Pub 2914
1993-94
Vancouver Canucks Official Yearbook



Pavel Bure, skyline
NM-MT
$12.00 Cdn
Pub 2911
1995-96
Vancouver Canucks Official Yearbook



Pavel Bure, Trevor Linden, Alexander Mogilny, Kirk McLean, Jyrki Lumme, General Motors Place
NM
$10.00 Cdn

WASHINGTON CAPITALS MEDIA GUIDES

Scan Code
Year
Team
Cover
Condition
Price per book
Pub 2920
1980-81
Washington Capitals Yearbook



Bengt Gustafsson, Ryan Walter, Mike Gartner, Rick Green, Dennis Maruk, Paul Mulvey
VG
$5.00 Cdn
Pub 2921
1980-81
Washington Capitals Yearbook



Bengt Gustafsson, Ryan Walter, Mike Gartner, Rick Green, Dennis Maruk, Paul Mulvey
GD, coffee ring stain
$3.00 Cdn
Pub 2922
1981-82
Washington CapitalsYearbook



drawing Mike Palmateer
VG
$5.00 Cdn
Pub 2923
1982-83
Washington Capitals Yearbook



drawing Dennis Maruk
VG
$5.00 Cdn
Pub 2924
1982-83
Washington Capitals Yearbook



drawing Dennis Maruk
VG
$5.00 Cdn
Pub 2925
1982-83
Washington Capitals Yearbook



drawing Dennis Maruk
VG
$5.00 Cdn
Pub 2926
1983-84
Washington Capitals Yearbook



Rod Langway with Norris Trophy - Capitals 10th Anniversary
VG
$5.00 Cdn
Pub 2927
1983-84
Washington Capitals Yearbook



Rod Langway with Norris Trophy - Capitals 10th Anniversary
VG
$5.00 Cdn
Pub 2928
1983-84
Washington Capitals Yearbook



Rod Langway with Norris Trophy - Capitals 10th Anniversary
VG
$5.00 Cdn
Pub 2929
1984-85
Washington Capitals Yearbook



Rod Langway, Doug Jarvis, Al Jensen, Pat Riggin, Bryan Murray
EX+
$9.00 Cdn
Pub 2930
1984-85
Washington Capitals Yearbook



Rod Langway, Doug Jarvis, Al Jensen, Pat Riggin, Bryan Murray
VG-EX
$7.00 Cdn
Pub 2931
1984-85
Washington Capitals Yearbook



Rod Langway, Doug Jarvis, Al Jensen, Pat Riggin, Bryan Murray
VG+
$6.00 Cdn
Pub 2932
1985-86
Washington Capitals Yearbook



Mike Gartner, Bob Carpenter
EX
$8.00 Cdn
Pub 2933
1985-86
Washington Capitals Yearbook



Mike Gartner, Bob Carpenter
VG-EX
$7.00 Cdn
Pub 2934
1986-87
Washington Capitals Yearbook



logo puck over State Capital building
VG+
$6.00 Cdn
Pub 2935
1986-87
Washington Capitals Yearbook



logo puck over State Capital building
VG+
$6.00 Cdn
Pub 2936
1987-88
Washington Capitals Yearbook



paintings Larry Murphy, Bob Gould
VG-EX
$7.00 Cdn
Pub 2937
1987-88
Washington Capitals Yearbook



paintings Larry Murphy, Bob Gould
VG+
$6.00 Cdn
Pub 2938
1988-89
Washington Capitals Yearbook



Scott Stevens - Capitals 15th Anniversary 1974-1988
VG-EX
$7.00 Cdn
Pub 2939
1988-89
Washington Capitals Yearbook



Scott Stevens - Capitals 15th Anniversary 1974-1988
VG-EX
$7.00 Cdn
Pub 2940
1989-90
Washington Capitals Yearbook



Geoff Courtnall, Mike Ridley, Dino Ciccarelli
NM
$12.00 Cdn
Pub 2941
1989-90
Washington Capitals Yearbook



Geoff Courtnall, Mike Ridley, Dino Ciccarelli
VG-EX
$7.00 Cdn
Pub 2942
1990-91
Washington Capitals Yearbook



Rod Langway, John Druce, newspaper headlines
NM
$10.00 Cdn
Pub 2943
1990-91
Washington Capitals Yearbook



Rod Langway, John Druce, newspaper headlines
VG-EX
$7.00 Cdn
Pub 2944
1991-92
Washington Capitals Yearbook



Rod Langway
VG
$5.00 Cdn
Pub 3313
1992-93
Washington Capitals Yearbook



Dale Hunter
EX+
$9.00 Cdn
Pub 3314
1992-93
Washington Capitals Yearbook



Dale Hunter
EX
$8.00 Cdn
Pub 2945
1993-94
Washington Capitals Yearbook



Kevin Hatcher, past yearbook covers - Capitals 20th Anniversary
VG
$5.00 Cdn
Pub 2946
1994-95
Washington Capitals Yearbook



Joe Juneau
VG-EX
$7.00 Cdn
Pub 2947
1995-96
Washington Capitals Yearbook



Peter Bondra, Jim Schoenfeld, Sylvain Cote
VG
$5.00 Cdn

WINNIPEG JETS MEDIA GUIDES & YEARBOOKS

Scan Code
Year
Team
Cover
Condition
Price per book
Pub 2948
1979-80
Winnipeg Jets Media Guide



Lars-Erik Sjoberg with Avco Cup
PR, 6 holes punched in folded cover
$3.00 Cdn
Pub 2949
1980-81
Winnipeg Jets Media Guide



Dave Christian
VG
$6.00 Cdn
NOTE - Corrections on pages 67-68 of the Winnipeg Jets 1981-82 Press Guide .
Statistical Records for Kris Manery, Don MacIver and Jimmy Mann are incorrect and should read as follows:

For Kris Manery - see statistics under Jimmy Mann
For Don MacIver - see statistics under Kris Manery
For Jimmy Mann - see statistics under Don MacIver
Pub 1119
1981-82
Winnipeg Jets Media Guide



Dave Babych - Jets 10th Anniversary
EX+
$9.00 Cdn
Pub 1120
1981-82
Winnipeg Jets Media Guide



Dave Babych - Jets 10th Anniversary
EX
$7.00 Cdn
Pub 2950
1981-82
Winnipeg Jets Media Guide



Dave Babych - Jets 10th Anniversary
VG-EX
$7.00 Cdn
Pub 1121
1981-82
Winnipeg Jets Media Guide



Dave Babych - Jets 10th Anniversary
VG
$5.00 Cdn
Pub 2951
1981-82
Winnipeg Jets Media Guide



Dave Babych - Jets 10th Anniversary
VG
$5.00 Cdn
Pub 2952
1981-82
Winnipeg Jets Media Guide



Dave Babych - Jets 10th Anniversary
VG
$5.00 Cdn
Pub 2954
1981-82
Winnipeg Jets Media Guide



Dave Babych - Jets 10th Anniversary
VG
$5.00 Cdn
Pub 2953
1981-82
Winnipeg Jets Media Guide



Dave Babych - Jets 10th Anniversary
GD
$4.00 Cdn
Pub 2960
1983-84
Winnipeg Jets Media Guide



paintings of Brian Mullen, Laurie Boschman, Thomas Steen, Dale Hawerchuk, Lucien DeBlois
VG+
$6.00 Cdn
Pub 2961
1983-84
Winnipeg Jets Media Guide



paintings of Brian Mullen, Laurie Boschman, Thomas Steen, Dale Hawerchuk, Lucien DeBlois
VG+
$6.00 Cdn
Pub 2959
1983-84
Winnipeg Jets Media Guide



paintings of Brian Mullen, Laurie Boschman, Thomas Steen, Dale Hawerchuk, Lucien DeBlois
VG
$5.00 Cdn
Pub 1946
1984-85
Winnipeg Jets Media Guide



Randy Carlyle, Dale Hawerchuk, Laurie Boschman
GD8 autographs
$12.00 Cdn
Pub 2962
1984-85
Winnipeg Jets Yearbook



Randy Carlyle, Dale Hawerchuk, Laurie Boschman
VG+
$6.00 Cdn
Pub 2964
1986-87
Winnipeg Jets Yearbook



Dale Hawerchuk, Randy Carlyle, 3 historical action shots - Jets 15th Anniversary
VG-EX
$8.00 Cdn
Pub 1948
1986-87
Winnipeg Jets Media Guide



Dale Hawerchuk, Randy Carlyle, 3 historical action shots - Jets 15th Anniversary
GD-VG
$5.00 Cdn
Pub 1949
1987-88
Winnipeg Jets Media Guide



Jim Kyte, Dale Hawerchuk, Dave Ellett
VG
$5.00 Cdn
Pub 2965
1987-88
Winnipeg Jets Yearbook



Jim Kyte, Dale Hawerchuk, Dave Ellett
FR
$4.00 Cdn
Pub 2966
1988-89
Winnipeg Jets Year Book



lightning, logo over skyline
VG+
$6.00 Cdn
Pub 1123
1989-90
Winnipeg Jets Year Book



Brent Ashton, Pat Elynuik, Thomas Steen, Bob Murdoch
VG
$5.00 Cdn
Pub 2967
1989-90
Winnipeg Jets Year Book



Brent Ashton, Pat Elyniuk, Bob Murdoch, Thomas Steen
VG++
$7.00 Cdn
Pub 2968
1990-91
Winnipeg Jets Yearbook



Phil Housley, Teppo Numminen
VG+
$6.00 Cdn
Pub 1145
1991-92
Winnipeg Jets Year Book (o/s)



Action Shots
VG-EX
$7.00 Cdn
Last Updated: March 14, 2017

---