Licensed 3x5 CFL Banners & 5x3 CFL Flags
3x5 CFL Grey Cup Banners
12x18 CFL Mini Flags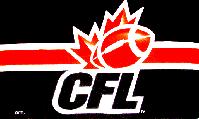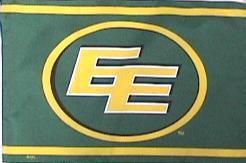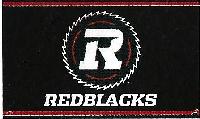 We sell licensed horizontal 5`x 3` or 3'x5' CFL team flags,
vertical 3x5 CFL team banners
& vertical 3x5 CFL Grey Cup Champions commemorative banners
as well as horizontal 12"x 18" CFL team mini flags.
All horizontal flags and vertical banners are made of 100% Polyester.
Postage & Handling is extra. Canadian residents add applicable GST/HST.
Prices are listed in Canadian funds - please inquire as to the current exchange for prices in US funds.
Copy the banner or flag details and paste into email, include address for P+H quote.
CFL LEAGUE FLAGS & BANNERS

CFL League Logo
black

5x3 horizontal flag

current CFL logo
white, red and white horizontal stripes in the middle
black background

FLG CFL 13

$35.00 Cdn

BC LIONS FLAGS & BANNERS

B.C. Lions
black

5x3 horizontal flag

orange cat, black BC,
orange background, wide black, thin white, thin black, medium white stripes top & bottom

FLG CFL 36

$32.50 Cdn

B.C. Lions
black

12x18 horizontal mini flag

orange cat, black BC,
orange background, wide black, thin white, thin black, medium white stripes top & bottom

FLG CFL 37

$8.00 Cdn

B.C. Lions
white

12x18 horizontal mini flag

orange cat, black BC,
black & orange horizontal stripes top & bottom
white background

FLG CFL 21

$8.00 Cdn

B.C. Lions
black

12x18 horizontal mini flag

orange cat, black BC,
grey & orange horizontal stripes top & bottom,
name at bottom
black background

FLG CFL 20

$8.00 Cdn

CALGARY STAMPEDERS FLAGS & BANNERS

Calgary Stampeders

5x3 horizontal flag

white horse logo,
black horizontal bar on bottom
with red Stampeders in between 2 horse in a horseshoe logos
red background

FLG CFL 03

$32.50 Cdn

Calgary Stampeders

5x3 horizontal flag

large white horse logo,
white name at bottom
red background

FLG CFL 42

$32.50 Cdn

Calgary Stampeders
black

12x18 horizontal mini flag

white horse logo,
red horizontal stripes top & bottom
black background

FLG CFL 24

$8.00 Cdn

Calgary Stampeders

5x3 horizontal flag

2008 Grey Cup Champions
white horse logo,
2 Grey Cups in bottom corners
red background

FLG CFL 17

$35.00 Cdn

Calgary Stampeders

3x5 vertical banner

6 Year Grey Cup Champions 1948, 1971, 1992, 1998, 2001, 2008
white horse, 6 trophys - 3 top - 3 bottom
red background

BNR CFL 02

$35.00 Cdn

Calgary Stampeders

5x3 horizontal flag

7 Year Grey Cup Champions 1948, 1971, 1992, 1998, 2001, 2008, 2014
white horse logo,
in between 2 Grey Cups, years top and bottom
red background

FLG CFL 43

$35.00 Cdn

EDMONTON ESKIMOS FLAGS & BANNERS

Edmonton Eskimos
white

5x3 horizontal flag

white EE in green oval,
with yellow border,
yellow & green horizontal stripes at top & bottom
white background

FLG CFL 04

$32.50 Cdn

Edmonton Eskimos
green

5x3 horizontal flag

yellow EE in green oval with yellow border
green background

FLG CFL 05

$32.50 Cdn

Edmonton Eskimos

12x18 horizontal mini flag

yellow EE in oval with yellow border,
yellow horizontal stripes top & bottom
green background

FLG CFL 25

$8.00 Cdn

Edmonton Eskimos
11 years

3x5 vertical banner

Grey Cup Champions 1954, 1955, 1956, 1975, 1978,
1979, 1980, 1981, 1982, 1987, 1993

yellow EE logo, years at bottom,
yellow horizontal stripe top & bottom
green background

BNR CFL 03

$35.00 Cdn


SPECIAL PRICE $20.00 Cdn

HAMILTON TIGER CATS FLAGS & BANNERS

Hamilton Tiger Cats

5x3 horizontal flag

full tiger body
black background

FLG CFL 06

$32.50 Cdn

MONTREAL ALOUETTES FLAGS & BANNERS

Montreal Alouettes

5x3 horizontal flag

bird A logo,
blue horizontal stripes top & bottom,
white ALOUETTES in bottom stripe
white background

FLG CFL 07

$32.50 Cdn

Montreal Alouettes

12x18 horizontal mini flag

A-bird logo,
team name inside blue horizontal stripes top & bottom
white background

FLG CFL 27

$8.00 Cdn

OTTAWA REDBLACKS FLAGS & BANNERS

Ottawa Redblacks

5x3 horizontal flag

logo above name, thin red horizontal stripes top and bottom
black background

FLG CFL 41

$32.50 Cdn

REGINA GREY CUP FLAGS & BANNERS

Regina

5x3 horizontal flag

2003 Grey Cup host city
red & silver horizontal borders top & bottom
white background

FLG CFL 18

$35.00 Cdn


SPECIAL PRICE $25.00 Cdn

Regina

12x18 horizontal mini flag

2003 Grey Cup host city
red & silver horizontal borders top & bottom
white background

FLG CFL 35

$8.00 Cdn


SPECIAL PRICE $6.00 Cdn

SASKATCHEWAN ROUGHRIDERS FLAGS & BANNERS

Saskatchewan Roughriders

5x3 horizontal flag

S-field logo,
grey horizontal stripes top & bottom,
full name in black letters in bottom stripe
green background

FLG CFL 09

$32.50 Cdn

Saskatchewan Roughriders

5x3 horizontal flag

S-field logo,
black, grey & green horizontal stripes at bottom,
full name in white letters in bottom stripe
green background

FLG CFL 39

$32.50 Cdn

Saskatchewan Roughriders

5x3 horizontal flag

vintage S round logo,
"Est. 1910",
grey & black horizontal stripes top & bottom
green background

FLG CFL 44

$32.50 Cdn

Saskatchewan Roughriders

12x18 horizontal mini flag

S-field logo,
diagonal grey & black stripes at corners
green background

FLG CFL 29

$8.00 Cdn

Saskatchewan Roughriders

3x5 vertical banner

100 S-field logo,
"100 Years of Pride - EST. 1910",
grey & black horizontal stripes top & bottom
green background

BNR CFL 06

$35.00 Cdn

Saskatchewan Roughriders

5x3 horizontal flag

100 S-field logo,
"100 Years of Pride",
grey & black horizontal stripes top & bottom
green background

FLG CFL 10

$35.00 Cdn

Saskatchewan Roughriders

5x3 horizontal flag

2007 Grey Cup Champions
S-field logo &
2007 Grey Cup logo,
wide black horizontal border top & bottom
green background

FLG CFL 19

$35.00 Cdn

Saskatchewan Roughriders

3x5 vertical banner

Grey Cup Champions 1966, 1989, 2007
team name & S-field logo in middle
3 Grey Cups at bottom with years below
green background

BNR CFL 07

$35.00 Cdn

Saskatchewan Roughriders

3x5 vertical banner

2013 Grey Cup Champions
Coupe Grey Cup 101 logo above S-field logo
green background

BNR CFL 09

$35.00 Cdn

TORONTO ARGONAUTS FLAGS & BANNERS

Toronto Argonauts

12x18 horizontal mini flag

A-shield player logo, large white name,
thin light blue horizontal stripes top & bottom
navy blue background

FLG CFL 30

$8.00 Cdn

Toronto Argonauts
white

5x3 horizontal flag

full team name in middle,
light & dark blue horizontal stripes top & bottom
white background

FLG CFL 12

$32.50 Cdn

WINNIPEG BLUE BOMBERS FLAGS & BANNERS

Winnipeg Blue Bombers

5x3 horizontal flag

navy W logo with gold outline,
wide navy vertical stripes on sides
white background

FLG CFL 38

$32.50 Cdn

Winnipeg Blue Bombers

12x18 horizontal mini flag

white W-lightning football logo,
gold horizontal panels
blue background

FLG CFL 34

$8.00 Cdn

Winnipeg Blue Bombers

12x18 horizontal car flag
double sided

navy W-lightning football logo,
navel vertical panels
gold background

FLG CFL 40

$20.00 Cdn

FLAGS & BANNERS DETAILS & QUANTITY PRICING

9 CFL Team Set
(3x5) 5x3 Horizontal Team Flags

3' tall x 5' wide,
team logo on team color flag,
2 metal grommet holes,
100% polyester

1 flag each of
BC, Cgy, Edm, Ham, Mtl, Ott, Sask, Tor, Wpg

$270.00 Cdn set of 9 full size flags
Last Updated: Nov. 18, 2016