NHL Star Puck Player Photo Pucks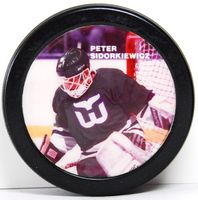 Ab D Cards has just added about 150 old NHL Star Pucks from the late 1980s to early 1990s for sale.
The Star Pucks have an actual NHL player's color photo embedded into the surface of the pucks. The player pucks are listed alphabetically by team and player. All these pucks are one of a kind, no duplicates available. Check early for best selection. All pucks are scanned front & back.
NHL Star Puck Player Pucks include players from: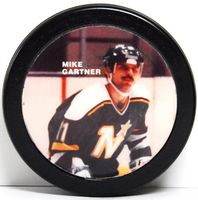 Boston Bruins
Buffalo Sabres
Calgary Flames
Chicago Blackhawks
Detroit Red Wings
Edmonton Oilers
Hartford Whalers
Los Angeles Kings
Minnesota North Stars
Montreal Canadiens
New Jersey Devils
New York Islanders
New York Rangers
Philadelphia Flyers

Pittsburgh Penguins
Quebec Nordiques
St Louis Blues
Toronto Maple Leafs
Vancouver Canucks
Washington Capitals
NHL Star Puck Player Photo Pucks
Don't forget to check out our other NHL pucks
NHL Team Souvenir Pucks – Team Pucks, Anniversary Pucks, All-Star Game Pucks
NHL Team Official Game Pucks – Team Pucks, Anniversary Pucks, All-Star Game Pucks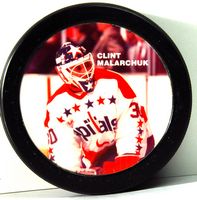 NHL Player Pucks – NHLPA  Players pucks, McDonald Olympic Player Pucks, Sports Flash Auto. Pucks
NHL Stanley Cup Pucks – Play-Off Pucks, Champions Pucks, Stanley Cup Finals Game Pucks
Old Collectible NHL Team Pucks – Original pucks back to the early 1970s
Judy
www.abdcards.com/puck.htm –  More Hockey Pucks – Minor League Hockey Pucks