Ab D Cards has the complete line of 08-09 NHLPA Player Jersey Pins for sale.
These large heavy pins feature the back of the players jersey, showing their name and number as well as a team logo on the lower left of the pin with an epoxy coating. The size of these pins is 1.5″ x 1.5″
There are 53 individual players featured in the NHLPA PLayer Jerseys that was created by JF Sports. Forty-nine of the pins feature the color jersey and 4 of the pins feature the white jersey.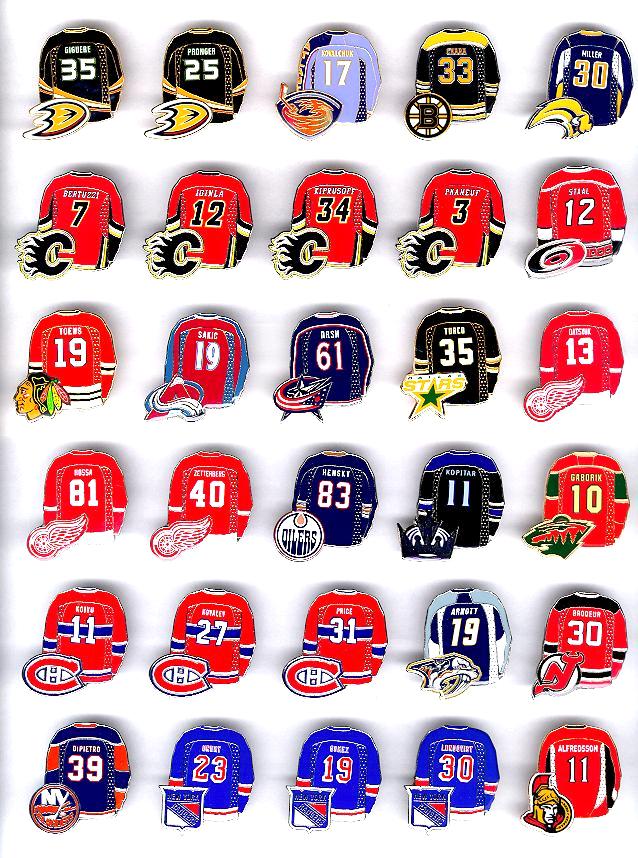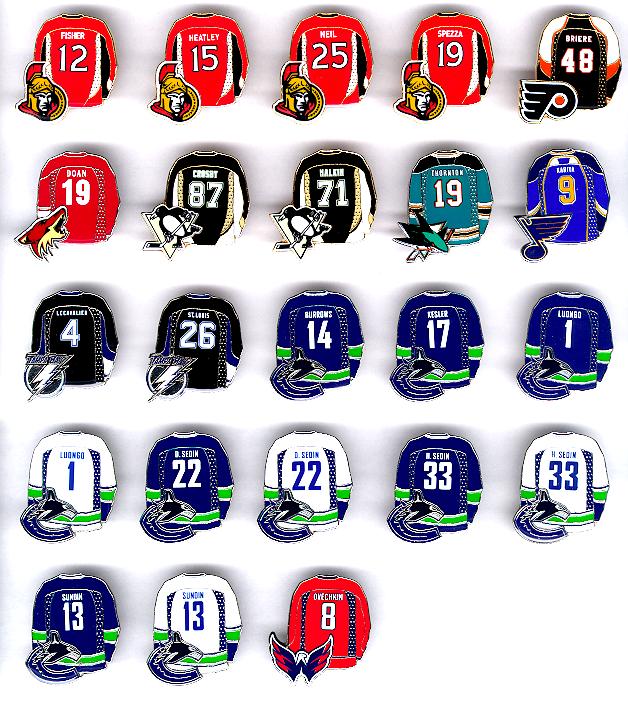 These NHLPA jersey pins as well as many other NHL jersey pins – home jersey pins, away jersey pins, third jersey pins from various eras can be bought at http://www.abdcards.com/pins/nhljsypn.htm
Judy
Ab D Cards
Tags: ab d cards, National Hockey League, NHL away jersey pins, NHL home jersey pins, nhl jersey pins, NHL pins, NHL player pins, NHL team logo pins, NHL third jersey pins, NHLPA jersey pin, NHLPA player jersey pins