2013 Jogo CFL Alumni Association Football Card Sets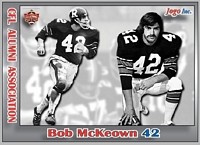 After 32 years the CFLPA has not renewed the JOGO contract for producing CFL cards. The CFLPA has given The Upper Deck Company the exclusive rights to produce CFL cards for the next 5 years.
John Bradley, not wanting to disappoint his long time collectors, has considered putting out small series  of cards of the CFL Alumni Association players.  He had done several cards in the past.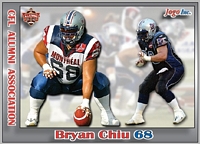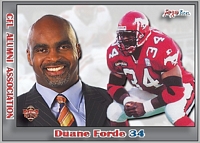 The buzz of John Bradley from Jogo making Alumni card sets made it round the CFL Alumni Associations and the Alumni players are ecstatic. They are looking forward to the release of these cards. More and more Alumni players have contacted Jogo about being included in future Alumni card series.
John Bradley is starting out with 2 series of 20 cards each for the CFL Alumni Association players. These 2 series are limited to  200 numbered sets each.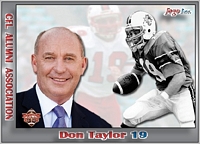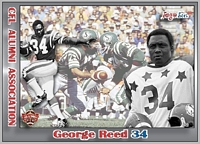 The Saskatchewan Roughriders Alumni Association approached Jogo to do a 25 card set of strictly Saskastchewan Roughriders Alumni players as a fundraiser, due out before 2013 Grey Cup.
All 3 card sets will retail for $40.00 Cdn each.  P+H (& applicable tax) is extra
Reserve your limited edition 2013 CFL Alumni card sets ASAP, 
cards are expected out October, 2013.
Series One is Available Now
Click this link to see       2013 Jogo CFL Alumni Association player checklists
Click this link to see       2013 Jogo CFL Saskatchewan Roughriders Alumni player checklist
Sample cards shown are from the 1st series.
Let us know who you want to see in future CFL Alumni Sets and
we will pass on the request to John Bradley of Jogo
Judy
CFL Card Sitemap       http://www.abdcards.com/cards/cfl-football-cards/cflcards.htm
LIKE us on Facebook        https://www.facebook.com/AbDCards
Follow us on Twitter         @AbDCards
Tags: 2013 cfl football cards, 2013 jogo cfl alumni association cards, 2013 jogo cfl alumni association football card sets, 2013 jogo cfl saskatchewan roughriders alumni cards